CS Cart Services
CSCart is a very powerful feature-rich eCommerce platform and could be the perfect option to sell your wonderful products.
Whether you're just starting out or growing your online store, we can tailor our CS development and design services to your needs, and make sure you have an eCommerce website that will grow with your business.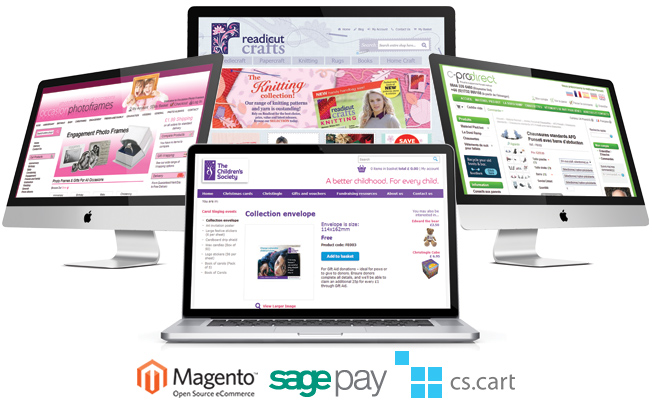 To find out more get in touch with ExtraDigital today on 01227 68 68 98.
Our CS Cart Services Include:
Get your shop visible

– We build our websites to be search engine friendly.

Designed to produce sales - We focus on designing and building CS Cart websites that produce sales with key next steps and messages at the right place and time.
High-speed eCommerce server hosting - Ask about our specialised fast eCommerce hosting
Selling online we can help you reach your goals.
View our eCommerce website portfolio to see some of our revenue driving web design work.
Our CS Cart Experience
We offer:
CS-Cart websites in multiple languages (for example French, Spanish, German, Russian)
CS-Cart websites for a large number of products
CS-Cart websites in B2B markets as well as the more traditional consumer markets.
If you are a designer looking for a CS Cart developer then we offer complete flexibility to give you the creative freedom to bring your client's business to life. We don't make use of pre-existing templates or themes - all our CS Cart stores are coded straight from the ground up which gives you total and absolute freedom.
Is your website in several languages? No problem. We have awesome expertise in developing multilingual eCommerce sites on CS Cart so you can sell to customers in several languages using native speakers for accurate translation, regardless of what you are selling.
What our customers say
"The website is doing very well under your leadership and you are always on the phone when I need you, very helpful."
Peter Grove, Occasion Photo Frames
"I wanted to say what an awesome job you guys did on the Readicut website. From our point of view, we are really pleased with the way it's been brought to life. To find someone like yourselves who we've found to be so easy to work with has been fantastic. It goes without saying that if were to have the opportunity to work on a similar type of project that we would come to you to work with again. Fingers crossed there are more juicy jobs out there soon!"
Readicut Crafts Website: Design Team
Comprehensive CS-Cart development services, which builds a user-friendly online store that is easy to market in order to grow your revenue and your business.
To find out more about our CS-cart development and design services, call us on 01227 68 68 98 today or fill out an online contact form.
Request a Quote
For prices or more details call 01227 68 68 98 or complete the form below.