Russian Marketing
Looking for an agency with proven expertise in Russian Marketing?
ExtraDigital provide outstanding Russian marketing and web development services.
Examples of our work include:
Russian SEO
Russian PPC
Russian Social Media
What makes our Russian marketing so successful?
We have in-house Russian speakers.
We understand the culture – marketing is more than translation; it is also about understanding the different values of people in other countries.
We can work with the Russian language for copy, for imagery and web development.
We understand the different ways Russian audiences search compared to English audiences.
Russian SEO
Want to be top of Organic Search?
Russian SEO work is a little different to English language SEO work for two reasons. First, the search behaviour in the Russian language is different - so your SEO strategy needs to take this into account. Second, the Russian language uses the Cyrillic character set. Like English, Russian is written from left to right; however, more room is usually required for the text, so this can impact on Meta Titles and Descriptions.
ExtraDigital have successfully gained top ranking keyword positions for many SEO clients across markets such as technology, eCommerce and tourism.
Russian PPC
PPC is the fastest way to get new leads and sales.
ExtraDigital has provided tangible results from Russian PPC; with in-house Russian linguists we have a clear understanding of the language and semantics.
Our PPC experts are all Google AdWords certified professionals and can easily tailor campaigns for your desired audience and can generate low-cost results quickly and efficiently.
ExtraDigital guarantee an effective, ROI-driven PPC campaign.
Our Russian Clients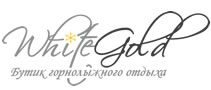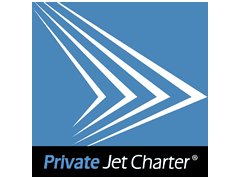 Russian Social Media Marketing
Social Media is huge in Russia, and growing!
Seventy million Russians are active on social media, with over 40% accessing platforms on their mobiles. Social Media Marketing must be an essential part of your Russian marketing strategy.
However, it's not that simple. The most popular networks are YouTube, VK (VKontakte) and OdnoKlassniki (OK), homegrown social media platforms.
Key to success is understanding the correct platforms for your content and knowing how to attract and engage the audience. Once you have a following, Russians are shown to be the most engaged audience in the world, spending on average 2 hours 16 minutes on Social Media per day.
Russian Design & Development
ExtraDigital creates websites that perform well, look great and will exceed the needs of your business - whatever language you are operating in.
Our Russian website design & development is no different. We have been building websites for Russian audiences for over 15 years; so we are fully aware of the complexities and cultural factors that need to be considered when designing for the Russian market.
Here at ExtraDigital, we boast in-house Russian linguists, so we know the language and semantics to ensure that your content resonates with your desired audience.