Russian Websites
Let ExtraDigital provide a platform for your business to grow, connect and thrive in Russia.
Our Russian website design and development services have been honed to perfection. With over a decade of hands-on experience and in-house Russian linguists, we are keenly placed to help your business succeed in Russia.
We have a clear understanding of the Russian audience, their habits online, and how they consume information. The Russian appetite for digital media is growing, and this is shown in their love of Social Media, with over 70 million active users online and the most engaged audience worldwide.
Russian Website Design
When designing websites for Russian audiences, our team of experienced designers are adept at creating websites that connect with the intended audience and convey the business intent.
Our designers ensure they keep abreast of the latest trends that impact Russian website design but employ their experience and understanding of the market before jumping on the latest fads. A key consideration for Russian web design is the language. The Russian alphabet uses a Cyrillic script to write, and next to English, Russian is the second most used language online.
Cultural factors are crucial for successful Russian web design. At ExtraDigital we ensure that the imagery, copywriting, and the overall look and feel is appropriate for your Russian audience.
Russian Website Development
Our tailored approach to each web build guarantees developmental excellence. It's our experience in the Russian market and understanding of the language that sets our Russian website development apart, ensuring high-performing websites that achieve their goals.
Whether you're looking to raise awareness, drive new business or increase sales! Let our team of experienced designers, developers and linguists create an online solution that will exceed your business aspirations, proving demonstrable ROI.
Knowledge of the Russian language and its semantics alongside an understanding of the Russian online landscape and geographical trends enables us to create compelling digital experiences for even the most tailored Russian audiences. We know how to attract and engage users through insightful content and offering that resonate with users needs.
Our Russian Clients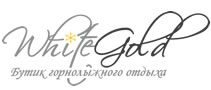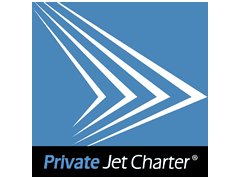 Russian eCommerce
Our experience in the Russian market enables us to design & build eCommerce solutions that turn Russian users into customers by providing an excellent user experience (UX) that helps generate sales. Our development team employ innovative techniques to make the checkout process as seamless as possible for your customer.
Our team of Russian linguists will ensure that all messaging through the sales process is correct and a contributing factor to a users interest resulting in a sale. The right messaging at the right time in the checkout process is essential.
We have experience using the best eCommerce platforms available from Magento 2 to WooCommerce for WordPress. We are adept at building high-functioning eCommerce solutions alongside stunning design and a user interface (UI) that translates into any language.