Website Maintenance & Care Plans
Keep Your Website Up & Running
Keeping your website up and running can often be one of the biggest challenges you face, which is where our web maintenance services come in.
Whether you need support for your content management system, security or accessibility updates or need professional help on hand to guide you through the everyday housekeeping tasks of web maintenance, our UK-based support team can provide all the support you need.
Website Maintenance Services
We offer a wide range of web maintenance services for a variety of platforms to suit your needs and budget.
Our in-house staff have a wide range of skills which means we can provide an enormous range of web maintenance services. We can handle everything for you from complex backup and redundancy to training and support - or you can just have us on standby as someone to call to handle the technical bits, so your staff don't have to!
---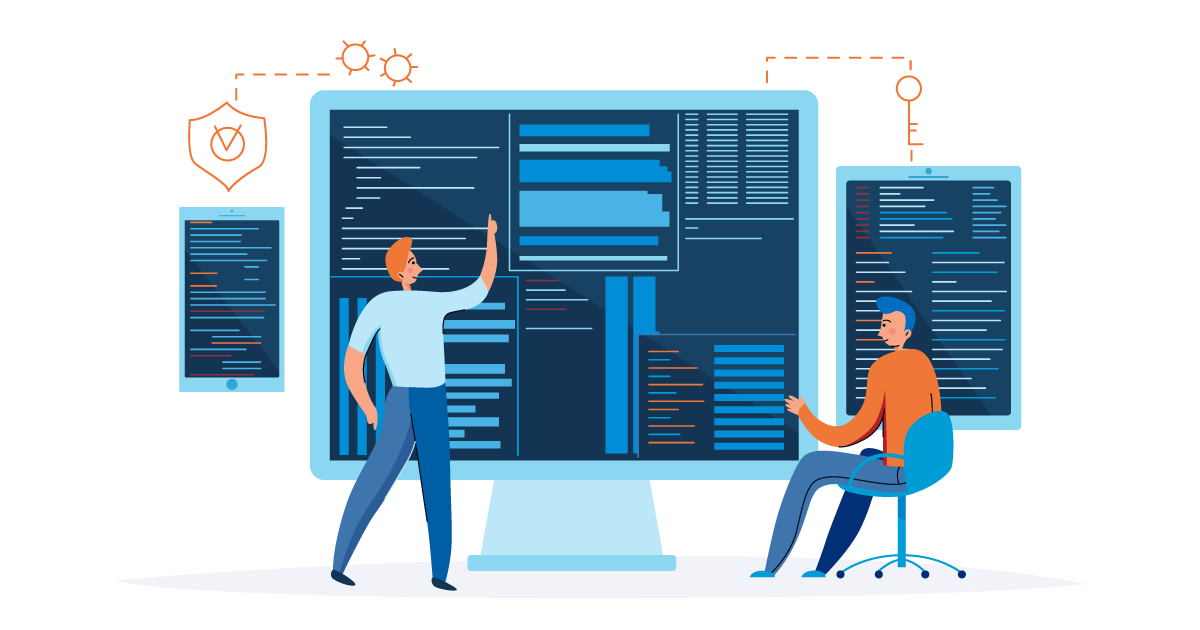 Support Plans
Our support plans offer everything your website needs to stay in tip-top condition, with service levels that suit your business requirements.
You'll find that our plans meet the needs of most websites, from small brochure sites to large corporate and eCommerce sites. Our monthly updates, support time and reporting will give you the reassurance that your site is in great shape.
Office hours - All support and response times are office hours only - 9 am to 5:00 pm Monday to Friday. If you need out-of-hours support, please call.
Optional Extras
Would you like more time, but don't require the SLA the larger plans offer?
Simply add some credits to your plan. Each credit represents 30mins and is used per-minute in the same way our support time is. Don't forget to enquire about our credits system.
---
How it Works
Once on one of our plans, if you encounter an issue simply contact us by phone, email or by raising a support ticket. Once alerted our UK-based team will address the problem and work on a fix, and once completed we'll let you know.
Your support time is allocated to the minute, so you can be sure if something is a quick fix, we only record the time taken, leaving the remainder of your allotted time for the rest of the month. This way we can offer great value for money and maximum efficiency.
We don't stop at development
Why should you use your time just for development or technical issues? Here at ExtraDigital, we're a full-service Design and Marketing agency, so you can use your time with us however you wish and benefit from a team of creative and marketing experts.
Choose from:
SEO
Technical SEO
Design/Artwork
Copywriting/Editing
Marketing strategy
Paid Advertising
---
Ad-Hoc Support
If a support plan isn't for you, don't fret. We also provide ad-hoc support for smaller sites or unique requirements. If you're only looking for a little support here and there, then we can help.
How it works:
Pre-buy a number of hours of our time (the more you buy, the cheaper it gets).
Each time you put in a support request (via phone, email or a ticket), we'll give you an estimate of how long it will take.
Once done, we simply take the time off of your total.
Support is charged in 15-minute blocks, therefore you won't be overcharged for simple fixes. Plus, we record everything to offer full transparency on what you have used, and what you have left. Should you run out, simply top-up with more hours, alternatively look to a retainer plan which may offer better value.
With our Ad-Hoc support plan you can ask for whatever you need, and ultimately have our full team at your beck and call.
---
Bespoke Support
Our bespoke support is suited to larger websites with more complex requirements.
Maintaining the performance of a large corporate site demands a tailored approach to support and maintenance.
We'll work with you to understand your needs and create a tailored support and maintenance plan to keep your website in order, with an SLA that suits your business requirements.
---
Hosting
Our support plans don't include hosting, or demand that we host your site. That said, we would be happy to discuss hosting your site if it's required. We can then extend our level of support to ensure that your hosting package and server is offering the best performance available for your website.
Interested in hosting with ExtraDigital? Drop us a line.
---
Give us a call today on +44 (0) 1227 68 68 98 to speak to one of our website experts and find out how we can help you with any aspects of your website and web application maintenance.
---
Request a Quote
To discuss your project in further detail, call 01227 68 68 98, or complete the form below.