CS-Cart Services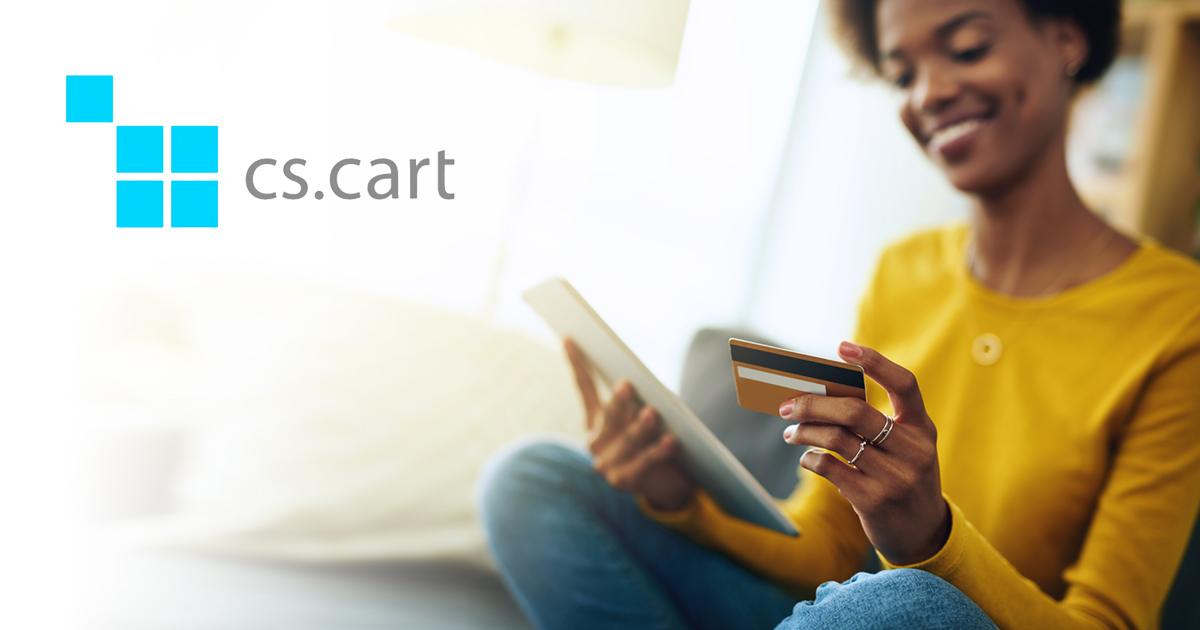 CS-Cart is a very powerful feature-rich eCommerce platform and could be the perfect option to sell your products.
Whether you're just starting or growing your online store, we can tailor our CS development and design services to your needs, and make sure you have an eCommerce website that will grow with your business.
CS-Cart Overview
CS-Cart is a powerful eCommerce solution that powers over 35,000 stores worldwide.
CS-Cart is ideal for traditional eCommerce storefronts but also gives the option to create multi-vendor marketplaces in the same vein as Amazon. Its feature-packed platform offers great, out-of-the-box functionality, enabling customers to get a sophisticated store off the ground quickly. Key benefits include a no-code layout manager, and responsive design themes alongside open access to the source code, making it fully customisable.
Keeping CS-Cart up to date
CS-Cart releases on average 4 big updates each year. It is important all eCommerce stores are running the latest version of CS-Cart in order to maintain PCI compliance - essential if you accept payment online.
Many clients approach ExtraDigital when their version of CS-Cart is out-of-date, or the theme used is no longer supported. If this sounds like you, then get in touch. We have recent experience in updating client versions and themes to the latest CS-Cart release, to ensure compliance with security requirements.
Our CS-Cart Services Include:
CS-Cart Support & Maintenance - Make sure you're running the latest version.

CS-Cart Site Optimisation – Ensuring your website is fast and search engine friendly.
Designed to produce sales - We focus on designing and building CS-Cart websites that produce sales with key next steps and messages at the right place and time.
High-speed eCommerce server hosting - Ask about our specialised fast eCommerce hosting.
Recent CS-Cart Website Examples
CS-Cart Support for Farm Marketplace
When we received a call from Farm Marketplace amid the news of a nationwide lockdown, we were pleased to hear that our nation's farmers were still being supported by an initiative that connects farmers with key suppliers, offering all manner of farming equipment and everyday supplies they need to continue farming. As they put it, "Amazon, for Farmers".
Learn about CS-Cart Support
CS-Cart Development for Memento Exclusives
Memento Exclusives initially approach ExtraDigital for CS-Cart maintenance and hosting, but quickly realised our experienced team had the winning formula to overhaul their collection of racing memorabilia, putting them in pole position for their avid fanbase.
Learn about CS-Cart Development
Our CS-Cart Development
We offer:
CS-Cart websites in multiple languages
CS-Cart websites for high volume
CS-Cart multi-vendor sites
If you are a designer looking for a CS-Cart developer, then we offer complete flexibility to give you the creative freedom to bring your client's business to life. We don't make use of pre-existing templates or themes - all our CS-Cart websites are coded straight from the ground up, which gives you total and absolute freedom.
CS-Cart Support
ExtraDigital provide a range of support plans to keep your CS-Cart site running at optimal performance. You can choose from one of the pre-defined plans or create a bespoke plan that suits your requirements.
Looking for Ad-Hoc support? Don't worry, ExtraDigital have you covered. We're happy to provide Ad-Hoc support and maintenance upon request. We'll offer you a one-off fee for the work or highlight a suitable support plan that may offer better value for money.
---
Multilingual eCommerce
Is your website in several languages? No problem.
We have extensive expertise in developing multilingual eCommerce sites on CS-Cart so you can sell to customers in several languages. We use native speakers for accurate translation.
Our comprehensive CS-Cart development services result in user-friendly online stores that are easy to market to grow your revenue and your business. To find out more about our CS-Cart development and design services, call us on 01227 68 68 98 today or fill out an online contact form.
Request a Quote
To discuss your project in further detail, call 01227 68 68 98, or complete the form below.