Multilingual Web Design and Branding
The internet reaches billions of people daily and its pages are viewed in many countries and languages.
You now have a golden opportunity to promote your products and/or services to global markets through the internet.
At ExtraDigital for many years we have been helping our clients reach customers and audiences in a wide variety of languages through multilingual design and branding.
We know the right brand and design can make all the difference when competing in different marketplaces.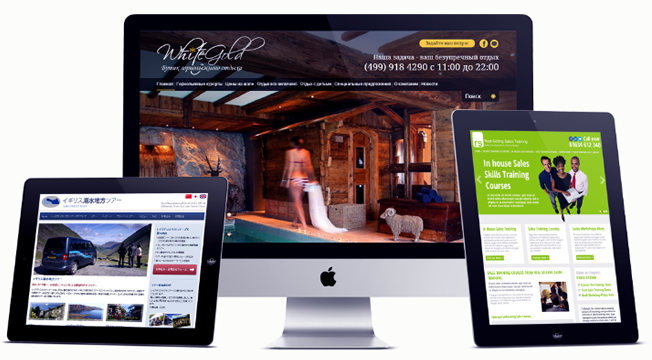 Our Multilingual Experience
We have created many multilingual designs in multiple languages including Arabic, Russian, Chinese, Portuguese (Brazilian), French and German.
You can see many of these website designs in our portfolio along with the multilingual branding and marketing work.
Our Multilingual Web Designs and Branding
We understand the special considerations that must be considered with all multilingual website design and branding work. As a result, we tailor our multilingual services carefully to ensure that your business gets the very best results no matter the language or culture.
For example, all designs are based on previous successes and research into the country, language, culture and market base.
All of our translations are undertaken by native speakers so that you can be assured that your message is being translated and displayed on the site in the correct format and arrangement.
You can read more about our Multilingual website design and branding knowledge in our many blog posts on the subject:
What's Next?
To find out more about our multilingual web design and branding, simply contact ExtraDigital today on +44 (0) 1227 68 68 98 or tell us more about your plans below.
Request a Quote
To discuss your project in further detail, call 01227 68 68 98, or complete the form below.