Web Design
The right web design can act as a powerhouse for your business online. Sadly many website designs seems to be all style and no substance. At ExtraDigital we know a good website needs to put three things at its heart.
Your business objectives and goals
Your target audience
Your marketing online
We want you to be successful online and having the right design is critical. ExtraDigital work with businesses, government departments and third sector organisations to create websites and web applications that look good and deliver results.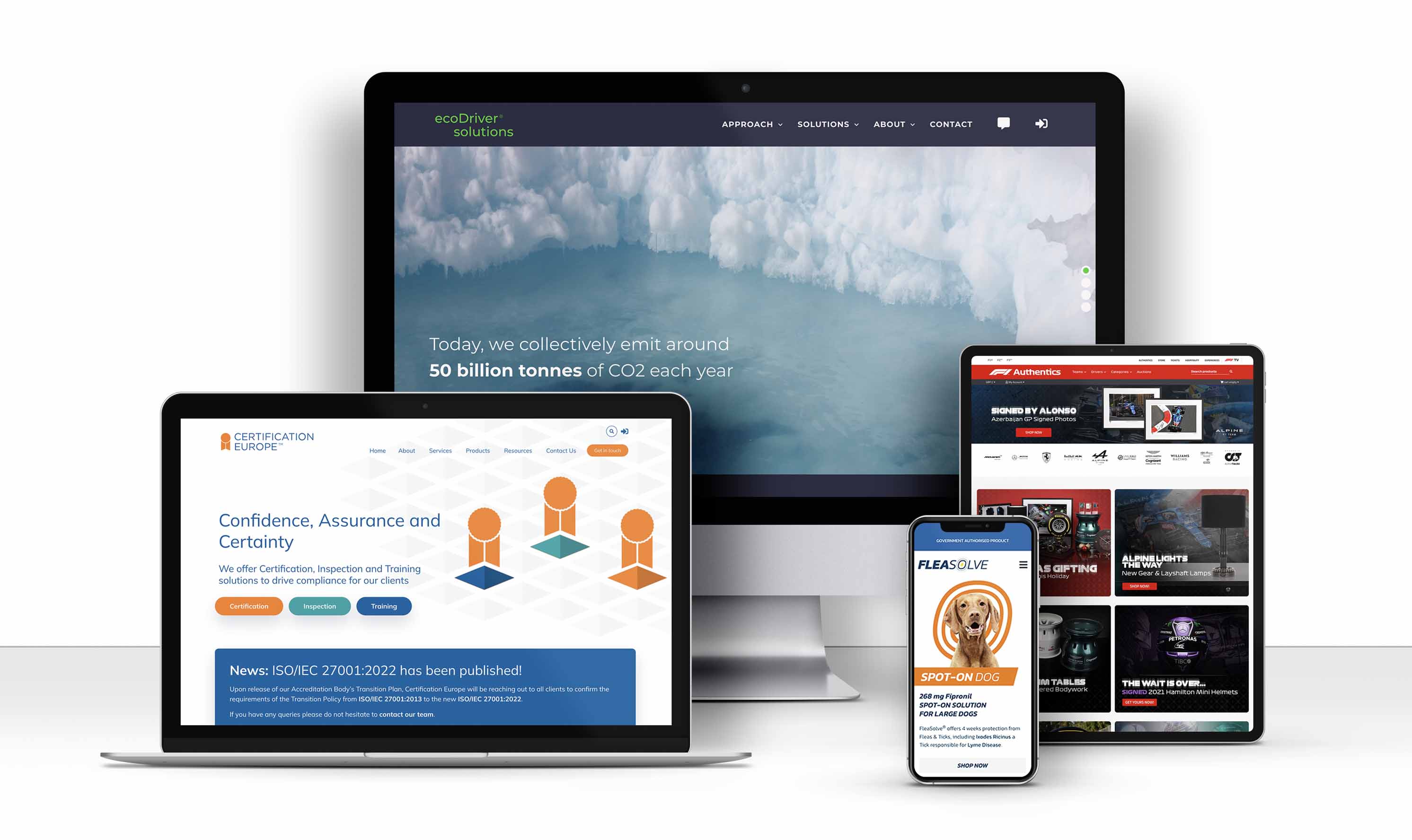 Our web design clients range from small businesses to Fortune 500 companies, from local charities to national organisations.
Having designed, built and marketed websites for over a decade, we have a highly experienced team that understand what works well for website design but always take a consultative approach to make sure this knowledge is applied correctly to your organisation and sector.
As an ISO 9001 Certified agency we have built robust systems to make sure that web design projects deliver quickly and on budget.
---
We'd love to hear about your project call +44 1227 686898 or use our contact form and we'll help you get your website designed and making great first impressions quicker than anyone else!
---
Request a Quote
To discuss your project in further detail, call 01227 68 68 98, or complete the form below.