ExtraDigital have recently completed the website redesign for the Thames Valley Branch of the Chartered institute of Arbitrators. The Thames Arbitrators site was completed in April 2013 cost-efficiently and to a high quality.
The Chartered institute of Arbitartors (CIArb) is a UK registered Charity/not-for-profit organisation that works internationally in the public interest. CIArb specialises in alternative dispute resolution (ADR) with a global membership of over 12,500 professionals. The old site was completely redesign to help modernise the appeal of the site as well as providing administrative functionality as the site will be regularly updated by members of the CIArb committee.
BEFORE: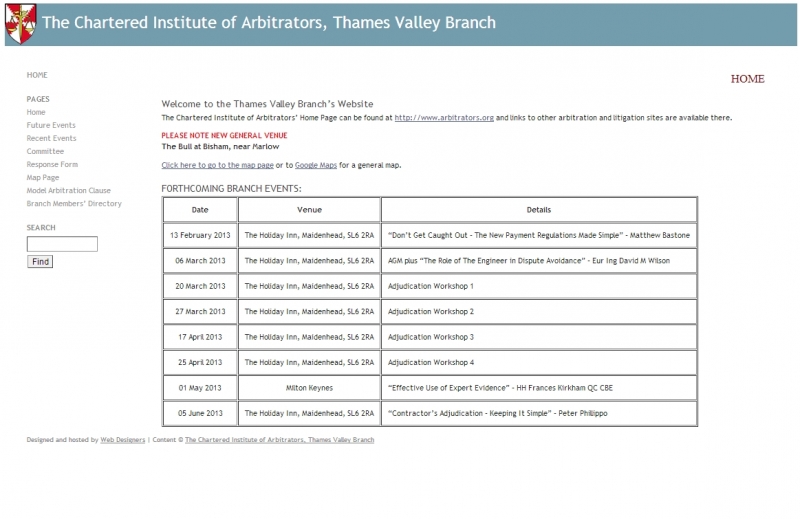 AFTER: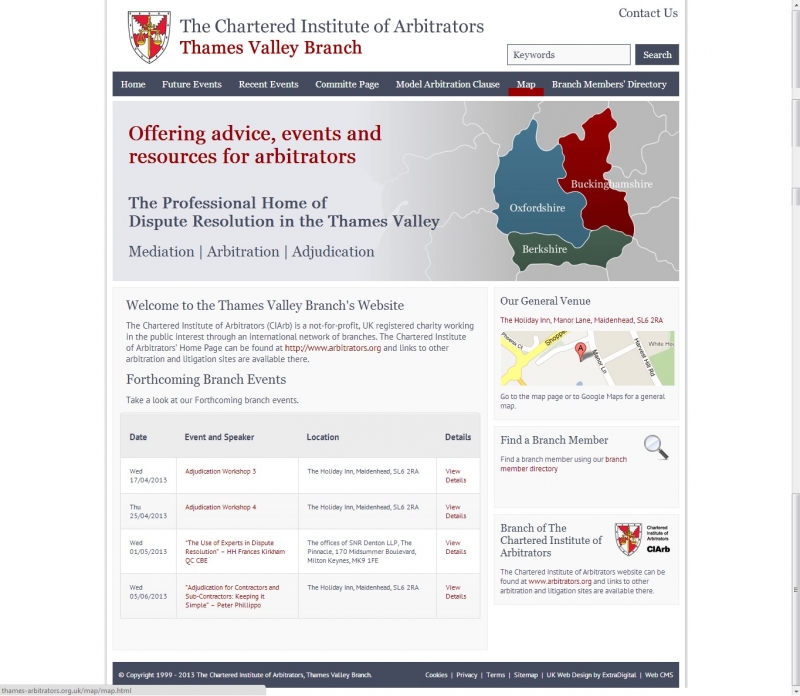 The website features an intuitive events system displaying recent and future events in a logical and informative way. After close client consultation a great design solution was produced. The site was completed to a high standard and reflects the professional nature of the Arbitrators as well as emphasising the area in which they operate. The new site looks simple and acts as a focal point of information regarding CIArb events, members, locations and contact details, all displayed in a logical and modern design. The site is complete with a directories functionality which allows easy uploading of member information collated in a logical, easy to use directory.
ExtraDigital can add the Thames Valley Branch website to an ever-growing list of not-for-profit sites that have been produced in the past. We hope to continue the positive work we produce in this sector and build long term relationships with organisations who want to maximise the impact of their presence online.
For more information about our work with not-for-profit organisations or if you are thinking of modernising your organisations website, get in touch with us today on +44 (0) 1227 68 68 98 or drop us an email.