ExtraDigital have recently completed the development of www.almashaikhilaw.com, a subsidiary of American law firm Duane Morris.
This new project adds to the continued success and expansion of Extra Digital's Arabic web development portfolio, a marketing in which ExtraDigital specialises.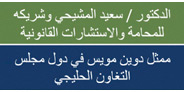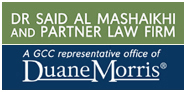 Duane Morris is a law firm founded in 1904 and headquartered in Philadelphia, Pennsylvania. The website was commission after Duane Morris announced a joint law venture for the Dr Mashaikhi and Partner Law office, a GCC representative of Duane Morris on March 26.th
The new partnership has extended Duane Morris' global reach, with offices open in the United States, London, Singapore, Vietnam and Oman. In 2013, the Am Law 100 ranked Duane Morris as the 70th largest law firm in the U.S. based on gross revenue and 61st based on number of lawyers.
The design was provided by Duane Morris, however ExtraDigital were chosen to develop the Omani website in both English and Arabic. ExtraDigital specialise in building multilingual websites, with a strong portfolio of English/Arabic web development and a bespoke CMS built specifically for the Arabic language. This list of Arabic web development work spans across many sectors, from the British Museum website, to major healthcare websites.
ExtraDigital is proud to be part of Duane Morris' expansion into the Arabic market and hopes to work collaboratively with other organisations who seek to target and increase their presence in the Arabic market.
For more information about Arabic web development, get in touch with us today on 01227 69 68 98, or fill out your requirements using our online contact form and we can provide you with advice and quotations.
Article by Michael Alexander