Field Nation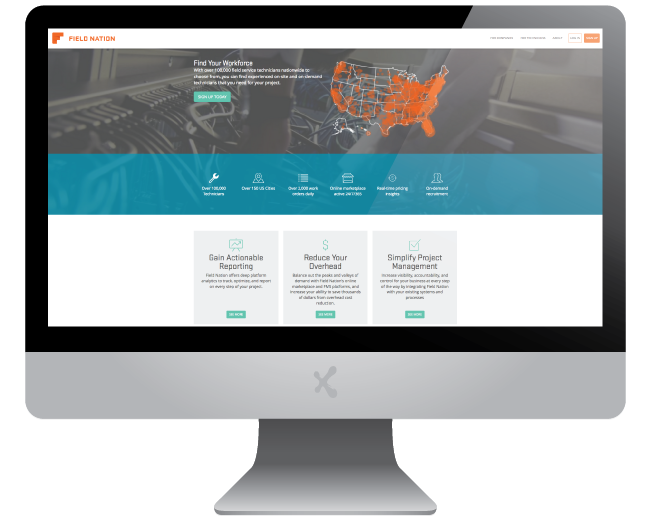 ---
CLIENT: Field Nation
SERVICES: PPC Consultancy
---
PPC Audit
Field Nation approached ExtraDigital to help with a detailed Paid Search audit of their AdWords account.
We were approached as their Director of Marketing had previously worked with ExtraDigital and had been very impressed with our depth of knowledge and experience with AdWords.
Field Nation are based in the US and supply staffing needs, especially field technicians to businesses throughout the US. They have over 100,000 field service technicians which they provide to buyers requiring skilled and qualified staffing often at short notice.
ExtraDigital have extensive experience with B2B lead generation from AdWords, which is slightly different to eCommerce style AdWords management. With B2B lead generation success depends on getting quality leads and not low value ones, so there is an emphasis on targeting the right audience and using ad copy to pre-select only the most relevant visitors.
Working in the US in some ways is easier as the volumes of searches are larger to help with keyword research, ands US English is quite different to UK English.
The AdWords audit for Field Nation has enabled us to provide a detailed report with recommendations to further optimise the account. The initial campaigns were well setup (far better than we usually see) and this is enabling us to provide specific and detailed recommendations to get an even better performance.
---
If you feel you could be getting more from your PPC Campaigns or are looking to venture into Paid Advertising for the first time, give us a call on +44(0)1227 68 68 98. Alternatively, tell us a little more about your requirements below.
---
Request a Quote
To discuss your project in further detail, call 01227 68 68 98, or complete the form below.