Welcome to the fifth instalment in The ExtraDigital Guide to Christmas Marketing. This time we are going to be looking at social media and how to have a Tweetingly good Christmas Time.
As mentioned already in this ExtraDigital Guide to Christmas, social media played a huge part in Christmas 2014 and this year is not going to be any different.
Deloitte 2014 Annual Holiday Survey found that...
Nearly half of all shoppers got inspiration from social media
39% of men sought advice on social media before purchasing a gift for their partner
16% of social media users watched product videos on social media
45% of Christmas shoppers used social media for bargain hunting, price comparisons, coupon seeking and sales information
There was a lot of using social media to check and coordinate with friends and families over gifts ideas and purchases
Overall Christmas 2014 saw 28 million tweets about gift purchased
The full impact of Social Media at Christmas time comes from the ability that Christmas gives companies and brands to step away from their strict marketing focus and simply have some fun.
It is these fun social posts that should be your strategy for this Christmas so that you can have a very merry social Christmas.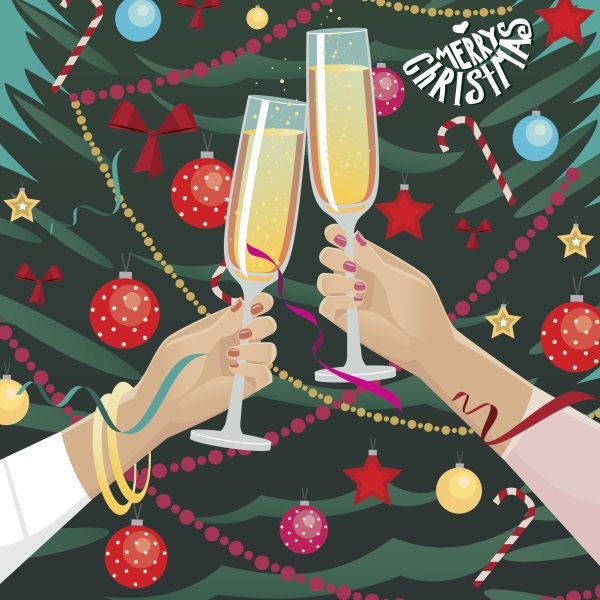 How to have a Socially Fun Christmas
The first step in your social media Christmas strategy is to give your social profiles a festive makeover. Get out the tinsel and deck those halls.
Second step is to decide on the actions needed on a daily or weekly basis. This all depends on your industry, client base and the resources that you have available for some Christmas tweeting, but they include action such as...
Posting regularly about your Christmas sales, discounts and offers running
Ensuring that there is engagement with your followers, that questions and comments are replied to (in a festive manner)

But most importantly, you must ensure that you spread some Christmas cheer with non product related posts.
This ensures that your followers don't just get bombarded with Christmas posts, they also get to have some fun with you and interact in a way that social media was intended for.
Examples of non sales social post that you could post are...
Did you know that each year there are around 3 billion Christmas cards sent in the US alone! That's a lot of stamps!
Did you know that if you sent someone all of the gifts mentioned in the Christmas classic 'The Twelve Days' of Christmas you would actually be sending them a whopping 364 gifts!!
Having a plan of attack when heading to shopping centres near you, will allow you to achieve more from your Christmas to do list with an aim. #ChristmasShopping
Did you know that the traditional three colours of Christmas, red, green and gold, have a meaning! Green symbolises life and rebirth, red symbolises the blood of Christ whilst gold represents light. #ChristmasFact
Heading out today? Don't forget to wrap up warm. It's getting chilly now that Christmas is on its way. #Brrrrrr #Icicles
It is thought that the best selling Christmas single of all time is 'White Christmas' by Irving Berlin #ImDreamingofaWhiteChristmas
Only 30 more sleeps til Christmas! Eeek! #SantaisComing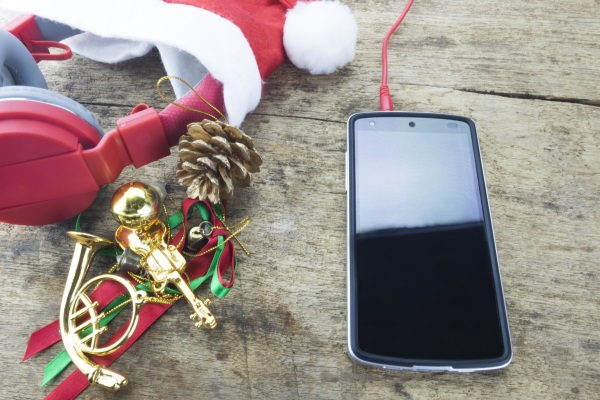 Remember these for your Christmas Social Strategy...
Consistent Seasonal Imagery
A lot of what makes social media so appealing and useful in this busy time of year, for both users and companies alike, is its use of images and short snippets of text.
However, even with this use of media to better explain and highlight your promotions it is important not to go overboard.
Make sure that when you are running your social campaign this Christmas that you use consistent branding and use of Christmas themed fun. If you are planning on having a cheesy Christmas with cartoons of reindeers and snowmen, don't then use a really sophisticated snowfall image on one of your social media channels. Keep consistency throughout.

Just like your everyday branding and marketing, your Christmas marketing needs to have the same consistency to help pull together your marketing efforts across the platform and the many channels that you are no doubt using.
Don't forget to make the use of apps such as Instagram for your image editing, essentially a free photo editing app which can help you make the most of your seasonal images.
Don't Get Stale with your Festive #Hashtags
Hashtags on social platforms such as Twitter, Google + and Instagram are important and incredibly useful in getting your postings to those who are interested in the theme of your posts and the on the information within your post.
It's tempting to simply add #Christmas, #Chrimbo or #Xmas to the end of each post but don't do this! Get creative with your #hashtags so that they stand out more and make your social postings come across better.
Instead use #hashtags appropriate to your company but also to the message within the post. For example instead of saying...
Christmas is 4 weeks away #Christmas
Post stating...
#Christmas is just 4 weeks away #SantaClausIsComingToTown :D
Or
Christmas just 4 short weeks away #CountingDownTheDays XD
A far better attempt at social postings for Christmas.
In fact you can use these #hashtags in your marketing promotions for Christmas. Why not get your social followers to tweet your great #hashtag for a chance a win or be entered into their Seasonal Competition.
Any example of the use of #hashtags at Christmas comes from Harvey Nichols who last year at Christmas asked their followers to post what they had brought for themselves for Christmas rather than for their loves ones. They used the hashtag #SpentItOnMyself which ended up trending for days when it was first launched.
Play to the Social Strengths this Christmas Time
With the sheer number of social channels available for you to use this Christmas time make sure that you make the most of their strengths.
For example, if you have lots of great products that photograph well then make sure you are using photo social channels such as Instagram.

Additionally don't be afraid of tweaking your promotions to better suit the channel that you are using, your posts do not have to be the same word for word or picture for picture across them all.
Ensuring good relevant content that is tied together with the same branding or tone of wording is your best bet for a tweetingly good Christmas time.
Driving yourself Twitter-whoo over Twitter?
Or simply want a more professional and focused approach to the use of your social media this Christmas time? Contact the team here at ExtraDigital on 01227 68 68 98 for more information on how we can help you.
We have a team of social experts that can get all your social channels ready in time for Christmas and as you head into the New Year.