Anyone looking to undertake a social media campaign in Asia, especially in mainland China, needs to take into account cultural factors which affect more than just the display language. Social media in China requires localisation as well as mere translation, especially as many of the most commonly known Western social platforms are either not used or simply do not function within mainland China due to IP blocking.
Chinese Translation & Localisation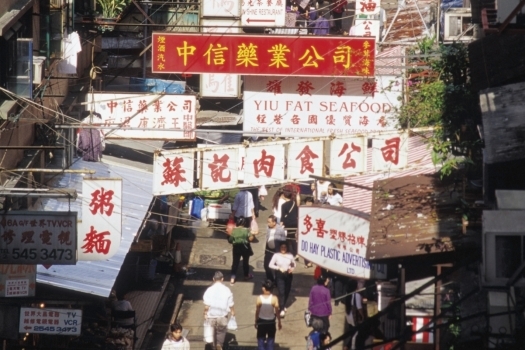 It is no longer enough to simply translate English text and hope for the best. A modern content marketing strategy needs to take complete localisation into account which includes cultural and religious differences as well as linguistics. Do not forget to consider which type of Chinese you are translating into - simplified or traditional? Simplified Chinese is currently considered the "default flavour" of Chinese and gives you the most comprehensive marketing access to mainland China and Singapore where it is the standard form used. Traditional Chinese is undergoing something of a resurgence, however, and is more often used as the standard in Honk Kong, Taiwan and Malaysia. Take careful note of your geographic market when planning Chinese content and make sure you are using the correct language form.
Cultural sensitivity is absolutely critical with any form of marketing. Humour works differently, etiquette when dealing with people from various walks of life differs from Western equivalents and the sort of incentives and rewards that encourage action or performance are also completely different from in the UK. Some key thoughts to take into account for Chinese social media marketing include:
Never openly criticise or make fun of another person, even jokingly, and always emphasise an individual's good points before the bad
Offer incentives appealing to individual motivations such as money or the potential to gain "face" (mianzi) before others
Small gifts are considered very courteous when meeting someone new for the first time either personally or professionally
Minor courtesies like "please" and "thank you" are rarely considered necessary between friends or long-term acquaintances
Personal questions or observations about age, income, religion and appearance are very common and not meant to be insulting, they are simply another form of small talk
By comparison, discussions about highly politically charged issues are often considered impolite and very bad form
Colours have very different meanings - the most obvious being red, which is a sign of luck or prosperity in China but is usually seen as a sign of danger or warning in Western societies
Chinese Social Media Platforms
It is absolutely critical to remember that many of the "core" social platforms of the West simply do not function in China due to IP blocking and other such measures. To make your social media presence visible to the mainland Chinese market, you will need to make use of localised equivalents.
Renren (人人ç½')

The Renren Network is the closest equivalent to Facebook. The name in Chinese translates literally to "everyone's website" and it is particularly popular amongst college students, much like Facebook in the Western world. It was founded in 2005 and, like Facebook, has an open platform mentality which permits development using its API for social integration.
Functionally it is very similar to Facebook, allowing "updating the mood" (status updates), blogs, sharing, photo uploading, articles, external links and content voting. Censorship is quite strict, however, with entries that contain keywords like Tiananmen Square massacre blocked from release, and any other suspected of political discussion or other off-limits topics usually manually edited and censored by administrators.
One of Renren's more notable features is that users gain "points" for various activities like logging on, posting updates and interacting with others, allowing them to "level up" on the site and get access to new emoticons, skins etc. The network also has its own virtual currency, Xiaonei beans (æ ¡å†…è±†) which are used to buy gifts, exchange for coins within games and make use of the platform's advertising solution.
Weibo (微博)

Weibo is not actually a specific platform name but instead the Chinese word for microblogging of the sort used on Western services like Twitter. Fanfou was the earliest provider in China but was shut down July 2009, along with most other microblogging platforms. All the principle current weibo services are operated by large Chinese internet companies and operate officially only as "beta versions" in order to avoid administrative prohibitions. The most popular are Tencent Weibo and Sina Weibo.
Sina Weibo is now often considered the closest direct equivalent to a "Chinese Twitter" as it is by far the most visited and popular site. Since its acquisition of the domain name weibo.com, Sina Weibo has become largely synonymous with the term weibo generally, and most Chinese people will assume that Weibo refers to Sina Weibo, which makes it the most valuable and obvious platform for social marketers to use.
Like Renren, Weibo.com is heavily censored and has strict post controls as well as a large number of editors. Many link shortening services are not permitted and posts containing sensitive keywords are automatically blocked. Repeated attempts to post on banned topics can result in accounts being deleted, and manual checks are regularly carried out to ensure nobody is bypassing the automated measures.
Despite this, the various weibo services in China are generally considered to be quite influential and are a major source of commentary on a wide range of topics. Sina Weibo in particular encourages celebrities to join and once their accounts are verified they are awarded a special badge to indicate that the poster really is who they say they are. Many officials have also opened weibo accounts, including the People's Daily and several notable government members.
Youku (优酷)

Youku is a Chinese video hosting service which ranks second in the world for its type, just after YouTube. It was founded by Victor Koo, former President of the Chinese internet portal Sohu, and is funded largely from venture capital and private investors. Although Youku initially focused on user generated content like its Western equivalent it now focuses more on professional content from over one and a half thousand licensed content providers, although user generated uploads are still a core feature of the platform.
Youku users can upload videos regardless of their length and is also partnered with many TV stations, radio stations, dstributors and media production companies who regularly upload content to the website. It is not uncommon to find full-length movies and television episodes from the West on Youku with Chinese subtitles, as copyright laws in China work differently to those in the West which means Youku is allowed to broadcast copyrighted content from around the world where YouTube would experience legal problems. Youku is however blocked from some international IP addresses although there are browser extensions to get around this restriction.
If you are looking for expert advice and guidance on taking your online marketing and social media into the Chinese speaking market, including translation, localisation and website marketing services, give ExtraDigital a call today on 01227 686898 to speak to one of our Chinese marketing experts and learn how you can tap into one of the world's fastest growing economies to help your business achieve lasting international growth.