Social Media can have a multitude of benefits for your company such as improving brand awareness, engaging customers, reflecting a positive brand image and generating sales and new leads.
But sadly some businesses feel they cannot see the actual benefit Social Media campaigns have on the company and how they aid the objectives.
Social Media ROI is not only about the direct, measurable benefits. You need to consider Social Media's role in long-term business growth. How many times have you come across a brand or product and after a while become its customer? Or, you may see that your friends are interacting with a brand and you become more interested.
There are an array of tools one can use to measure Social Media Success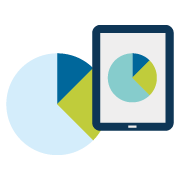 1. Traffic
Quality always matters more than quantity when it comes to Social Media Traffic. Remember to look at contributed social media conversions if you are using analytics. Specific Social Media Campaigns should always use specific URLs as this helps track both quality and volume of traffic easily. No one wants to spend hours analysing this data to find the answer.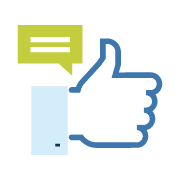 2. Likes, Comments and Reactions
Engagement metrics, including Likes, Comments and Reactions, help you gauge the success of your content with your audience. More engagement helps to increase your reach to the peer network of those who interact with you on Social.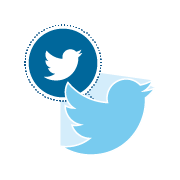 3. Follows
Followers usually turn into loyal customers or brand evangelists who are invaluable to the company in the long run. Many people, especially on Twitter, may follow and unfollow if you don't follow them back. That said, we don't advise on following every individual who follows you but be sure to look at real followers gained rather than follower notifications. Some great social media management software allows you to access this data easily.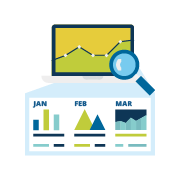 4. Conversions
Determine what conversions are relevant to your business, whether this is to sign-up forms, sales or calls, and set these up in analytics. This can be done by setting up specific URLs for more granular data to help inform future social media decisions.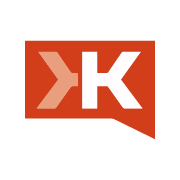 5. Klout
This is a good measure of success. Rather than measuring numbers, it measures your influence. An account may have tonnes of followers, but very few people may interact with the account or those that interact may not be relevant. Klout enables you to assess just this factor. It also helps you understand whether you are an industry leader in the topics of high relevance to your company.
The above are five significant ROI measures to determine Social Media Success. One last point is to be sure to learn from your Social Media Success and build on it, and create similar content to increase engagement. This will help you to keep improving you social media ROI.
---
Find Out More
Need help with your Social Media? Call us today on 01227 68 68 98 or tell us more about your needs below.
Alternatively, why not take a look at our Social Media Packages?