Get Your Pictures Seen In Search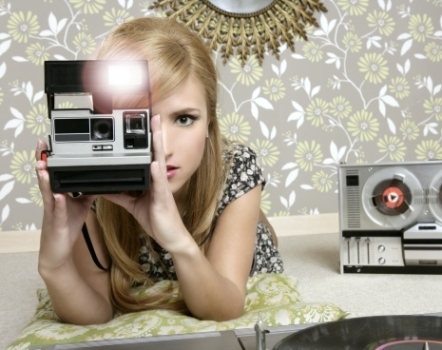 Getting your images properly indexed by search engines may seem like a relatively trivial task compared to everything else on a potentially monster-sized list of onsite optimisation tasks, but in fact image SEO can be immensely important and, if done properly, can help you to bring in traffic from high converting sources like Google Image Search.
This is particularly relevant for eCommerce SEO – a lot of consumer items like clothing, jewellery, craft supplies and even home decoration products are so visually orientated that increasing numbers of people are starting to search for them purely on the basis of images. Organic search "window shopping," to coin a phrase, is on the rise, reinforced by visual social sharing platforms like Flickr and Pinterest, so now is a great time to get ahead of the game and optimise your images.
First, ensure that you closely associate your image file name, alt and title tag text and any associated captions in a keyword sensitive way. This doesn't mean just describing the image. For example if you have a picture of a tree on your page about eco-friendly file management, you don't want to end up with something like "Picture of a tree" in your alt tag.
A far saner approach would be to tailor the image optimisation to the content of the page to put it in context, for example:
title="Eco-friendly file management"
Keep Your File Management Eco-Friendly
Similarly, if you're making an image a link then remember to use meaningful anchor text in your title tag. If you're a news site, though, don't link on your content images as these won't get picked up by Google News!
You also need to ensure that your page content as a whole is properly aligned with the images you're using. Putting a picture of a racing car on a page about bicycles, for example, is not particularly helpful, and no matter how well you optimise the image itself for "race car" it isn't going to do well in image search since it is out of context on the page. It isn't uncommon, for example on Google Image Search, to find that the headline (H1 tag) of a page where an image is sitting will align quite closely with your search query.
For image files themselves, try to stick to the three principle web formats of PNG, JPEG or GIF. Most sites use .jpg files as this gives additional benefits in terms of showing up on other vertical platforms like Google News, but don't let that stop you from using PNGs or GIFs if they better suit your images.
Regardless, keep your image dimensions to at least 250x300 pixels in size – if you need to shrink them on the page using CSS for your layout then do so, but remember a lot of people who search for images (including for products) want them nice and big so they can have a good look. Don't forget your file size though – keep an eye on your compression so you don't ruin image quality, but remember page load speed is still a factor in SEO and this isn't likely to go away any time soon.
Finally, you can get technical and ensure your images are all properly indexed by adding them to your site's existing XML sitemap or creating a separate image sitemap to submit to search engines. All you technically need to add is the image URL, but you can boost things a bit by adding the image caption, title and geolocation (if this would be useful) to the sitemap. Google has a pretty comprehensive guide to image sitemaps which should get you started.
You should find yourself getting a good bump up your average image search rankings with these guidelines. Well, as long as the pictures themselves are still nice to look at – there's talk that image search historical clickthrough rate can impact image SEO as well, but as with most types of content marketing the key here is to optimise first for users! Make the images on your website attractive, interesting and useful to real people, then with the addition of good technical and code optimisation under the bonnet you're all set!