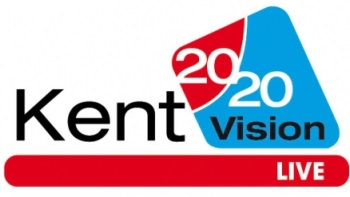 The team here at ExtraDigital are descending on the Kent 2020 Vision Live again this year. Come and find us on stand no. 483 to see the best of what we can offer.
For those of you unaware, the Kent 2020 Vision Live is one of the best B2B regional events in Kent, we are proud to have our very own stand there is year at their 10 year anniversary.
We will be offering lots of useful online marketing advice so bring your questions along and speak to a member of our expert team today.
Got any questions about the Google updates and how they can affect the ranking of your website? Want to know how to get your website viewed with ease? Come and ask us these questions.
We are also offering free PPC audits, SEO reviews and website analysis, so get your website and online marketing checked by experts in the field. No need to book, simply turn up and speak to a member of our friendly team to claim.
To all our customers and more, we are looking forward to seeing you at the Kent 2020 Vision Live show on Wednesday 13th May 2015. Remember we are on stand 483 near the entrance to the John Hendry Pavillion.
For marketing and design at its best, pop over to stand no. 483 and say Hello.
More information about this year's Kent 2020 Vision Live show can be found at their website, www.kent2020live.co.uk or you can call them today on +44 (0)1892 820 942.