Charity Mini Drive
For the twelfth year, Michelle Stone - lead web developer at ExtraDigital, is once again leading a convoy of Minis on an epic journey from Lands End to John O'Groats. The journey is in aid of Demelza House, the children's hospice that supports families across Kent, East Sussex and South East London.
Other members of her band of merry mini owners, all members of the North Devon Mini Register, are raising money for the Children's Hospice South West. They also provide hospice care for life-limited children and their families from across the South West of England.
Michelle and her co-driver/mother Carol have raised nearly £10,000 for their chosen charity since their first LEJOG back in 2000. They and their fellow travellers have featured in Mini specialist magazines, such as Mini World and Mini Magazine. It was a very close run thing this year with the Mini known as "Jock" passing its full MOT just days before the start.
ExtraDigital are providing Michelle, Carol & Jock with financial sponsorship, as well as moral support & social media management.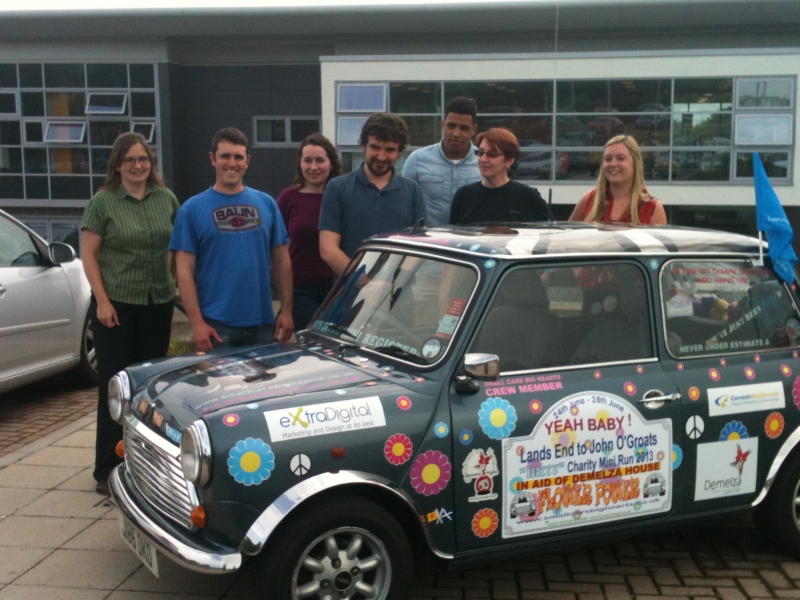 Contact ExtraDigital for more information about the Mini LEJOG, and the charities and sponsors involved and follow "Jock's" progress on the ExtraDigital twitter account or to sponsor Michelle's team visit their Just Giving page.