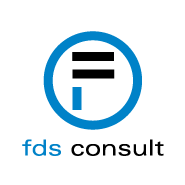 ExtraDigital were approached by Dartford based Fire Design solutions to help boost their online activity via a new website, internet marketing and email marketing. We are happy to be taking on another Kent based client and are looking forward to a successful long term relationship with FDS.
About FDS
FDS is a fire engineering company specialising in all things fire safety consulting. From fire safety assessment to selling fire safety kits online, the company has a wide reaching level of expertise in their field. FDS have worked on a range of high profile projects such as the Burj Khalifa, Watford Football club and most recently the Alexander McQueen store.
Web Design - We have already been busy preparting designs for the three websites owned by FDS, www.besafedirect.com , www.fds-consult.com and www.firedesignsolutions.com. ExtraDigital will be producing new designs for all three websites to sharpen up their appearance and better reflect their status as a leading fire engineering supplier in the UK.
Internet marketing - Its great having a shiny new website, but useless if no one can find it! ExtraDigital will be working closely with FDS to manage their online marketing and generate some great business.
Email Marketing - A great email marketing campaign can make a real difference to increasing brand awareness, sales, leads and repeat business. ExtraDigital will be handling all things email marketing for FDS, looking to push valuable footfall to the site.
ExtraDigital offer a total marketing service to many of our clients, helping them to manage not just one, but several aspects of their online presence. If you need a company to handle all or just one of your online activities, get in touch with us today on 01227 68 68 98 and send us a quick contact form.