Business is booming online for many retailers around the world and with France having the second largest online population in the EU, it too is seeing increases in eCommerce sales.
Although France was relatively slow to embrace eCommerce this has now changed so much so that in 2015 French online sales reportedly generated €65 billion from 34 million active online shoppers!
How can you take advantage of this growth in French eCommerce?

French eCommerce
It has been noted that within the French marketplace most of the online revenue comes from Google FR searches.
This highlights the need for solid French language search engine optimisation (SEO) of all eCommerce websites targeting French customers.
Key Facts on eCommerce in France:
Online customers in France prefer to pay with credit cards or Carte Bleu
There are around 8 million PayPal accounts in France
The age bracket of 25-34-year-olds is the most likely to purchase online
Top industries for French online sales are fashion and then the travel and tourism industry
There are currently over 120,000 active eCommerce sites in France
And key news for UK businesses is...
19% of the online French consumers are shopping across borders
29% of French online shoppers choose to buy from the UK
(NB. this is higher than the previous statistics as many UK businesses targeting France have dedicated French websites – a few consumers use UK websites in English where there is a lack of a French alternative)
Sources: eCommerceNews.EU & The PayPers
Now is a great time to target French online shoppers and the best way is through a dedicated French-language online store.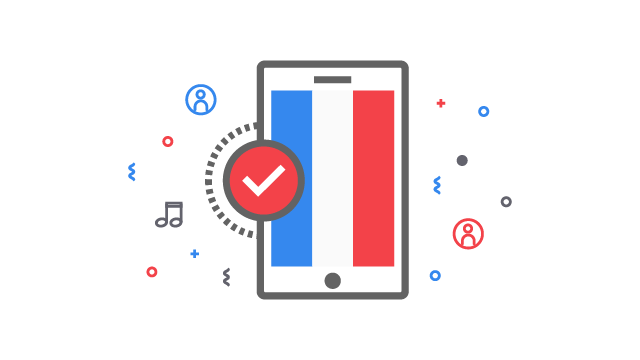 Mobile Commerce in France
You cannot discuss eCommerce nowadays without looking at the impact of m-commerce.
It has been found that 20% of eCommerce transactions in France are through mobiles, that's 1 in 5!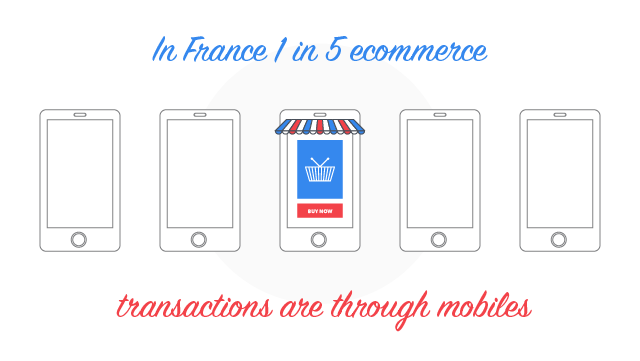 Whilst mobile sales in France are still below those in the UK, it is still high and growing at such a rapid rate that companies operating in France need to pay attention to consumers who use mobiles.
eMarkter estimates 'that nearly 30 million consumers in France ages 14 and older will make at least one digital purchase in 2015. And mobile will continue to claim a growing share of those sales'
With these kinds of statistics coming out of France regarding their use of eCommerce, it is very important that eCommerce websites operating in France are mobile friendly.
ExtraDigital have designed and marketed numerous multi-lingual eCommerce websites including French, why not see just some of our work in our Portfolio.
SEO and eCommerce
Having a great French online store is good but for sales, you need the right traffic to your website and the best way is through online marketing.
The top ways to market your French eCommerce store is using SEO and PPC.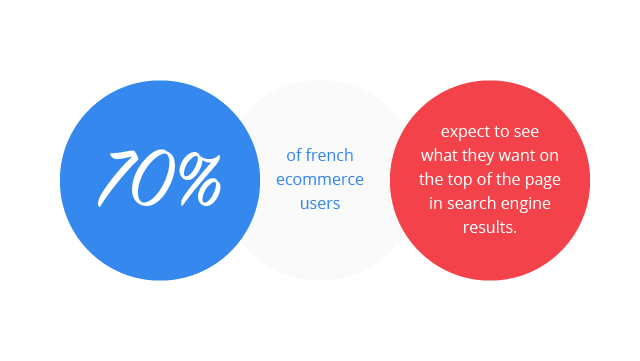 Sources such as the Search Laboratory have found that 70% of French eCommerce users expect to see what they want on the top of the page in search engine results.
This expectation and lack of interest in browsing through multiple websites or search pages to find the product that they are looking for means that your website must be visible in French search engines, such as Google FR and Volia.
You can learn more about French search engines, their use in France our article 'Top French Search Engines You Should Know'.
By combining both SEO and PPC you stand a better chance of ranking in key positions in search results and these methods can also be combined with other effective online channels including social media and email marketing.
Successful French eCommerce Websites
ExtraDigital have extensive knowledge and experience in creating fantastic multi-lingual eCommerce websites and success marketing campaigns. You can learn more about our French marketing services here on our website or by getting in touch today.
Contact the team at ExtraDigital on +44 (0) 1227 68 68 98 today or tell us more about your plans below.