SCCG NL
---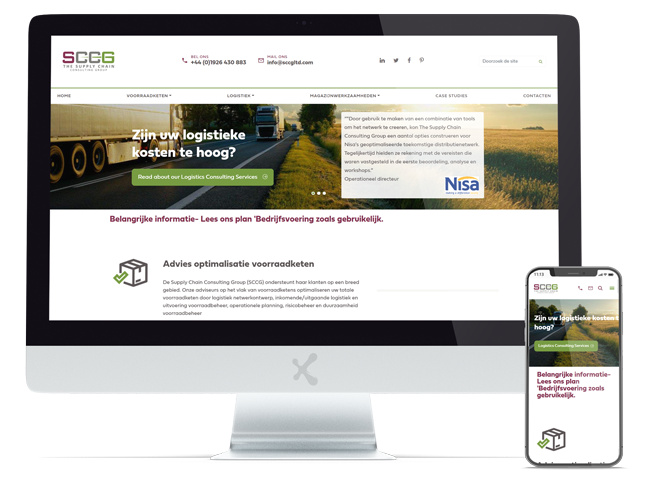 ---
CLIENT: SCCG NL
SERVICES: Dutch Website Design & Development

---
INTRODUCTION
SCCG, Supply Chain Consulting Group is one of the leading Supply Chain and Logistics Consultancies operating in Europe, Asia, Africa, and the USA. Based in the UK, the company has been supporting clients with UK logistics network and supply chain solutions for the major players in grocery and non-grocery FMCG Retail and manufacturing.
ExtraDigital previously designed and developed their new English site which included merging their two former sites. See the project details here.
The company recently started seeing an increase in its Dutch clientele, meaning introducing a Dutch website to facilitate the growing market was essential for business growth.
DESIGN AND TRANSLATION
SCCG asked to keep the design of their current English site and provide a simple Dutch version where their clients were able to access information about their services efficiently, and previous clients and projects they worked on.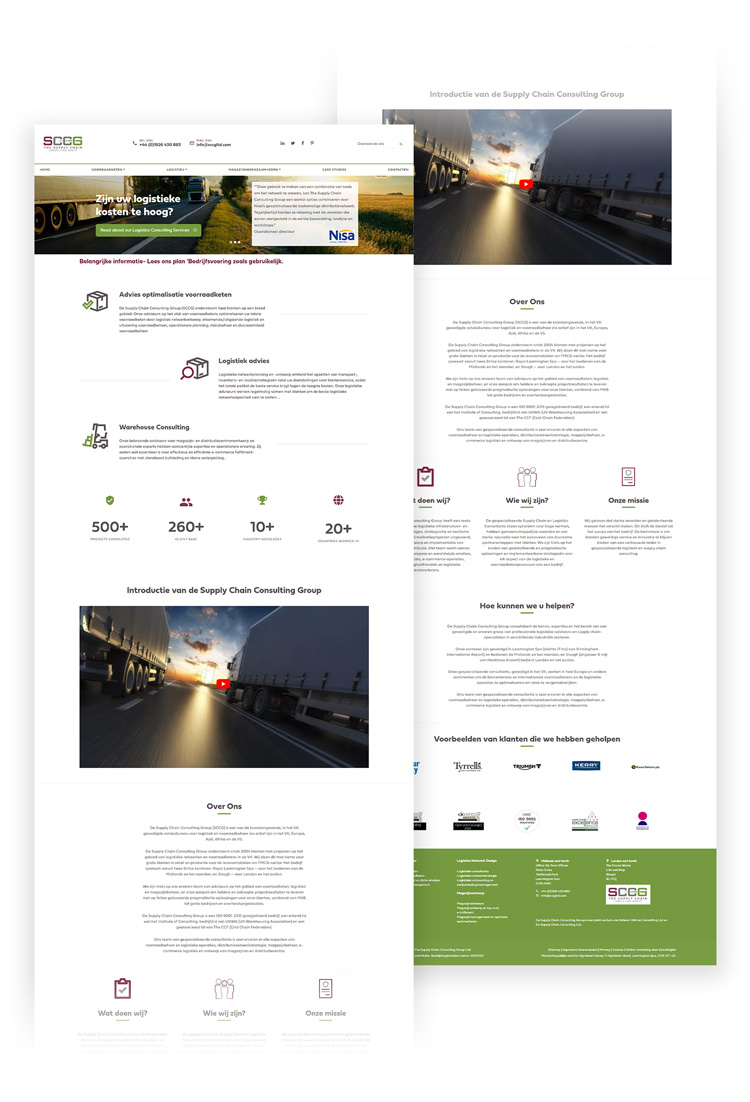 Keeping this in mind, ExtraDigital produced a professional-looking and straightforward site for SCCG. The branding was kept consistent across their English and Dutch sites, which meant the logo, the colour scheme of the site and font all had to remain the same.
We selected key pages from their English site, which included pages about the services they offered, case studies about their previous projects, and the contact page. Once these pages were translated, we were able to design and deliver a localised .nl site where SCCG's Dutch clients were able to access and navigate around the new site easily.
---
MULTILINGUAL WEBSITE SUPPORT
In recent years, ExtraDigital has designed and developed numerous multilingual sites for the client across different industries.
You can view our Multilingual Website Portfolio here.
In addition to Dutch, we also provided web development services in Arabic, French, German, Japanese, and more.
---
To find out how ExtraDigital can help you call +44(0)1227 68 68 98 or tell us more about your needs below.
---
Request a Quote
To discuss your project in further detail, call 01227 68 68 98, or complete the form below.