MyStChristopher
---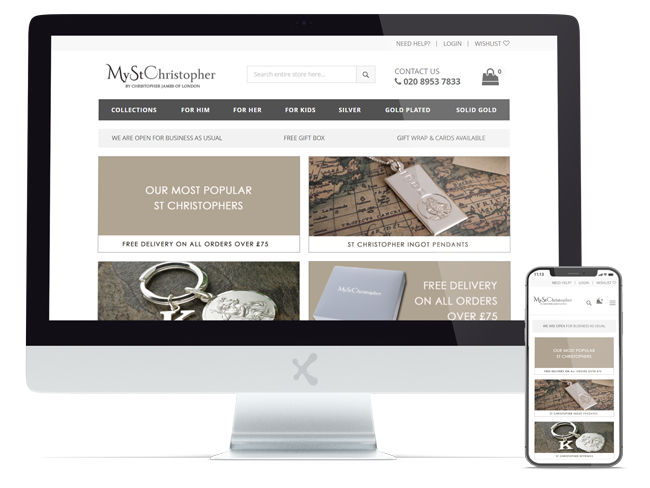 ---
CLIENT: MyStChristopher
SERVICES: Design & Development
---
INTRODUCTION
MyStChristopher is an eCommerce site providing personalised St Christopher jewellery and keyrings which are engraved and hand-finished here in the UK.
Belonging to the same client, the MyStChristopher website is a storefront working on the same install as the LoveSilver website we built. As the objective of the project was to increase their presence and position in the global market against their competition, we knew that they would require additional storefronts as part of their strategy.
The MyStChristopher was one of the following storefront sites which we built off the same install. In doing so, it meant that the site had continuity in the functionality for the end-user and they gained the same experience they would on the LoveSilver, which was initially built to enhance UX.
The MyStChristopher install and others which followed were installed and used the local language pack which ensured that the region the site was being implemented into was using the appropriate language of the majority.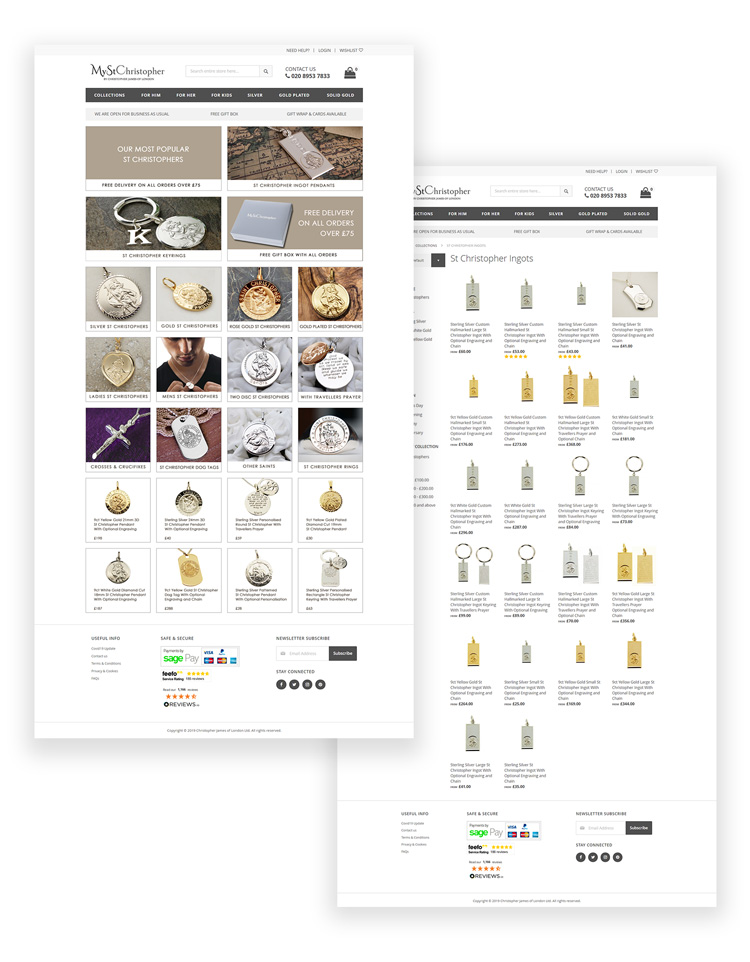 ---
MULTISITE
As each of the follow-up storefronts was built, tested and approved, we began to migrate each of them to form a multisite set-up with LoveSilver. This is always a benefit for clients managing multiple storefronts; it enables you to tailor your product offering for segmented audiences and market appropriately. Equally, the multisite set-up is beneficial when it comes to editing and publishing content.
---
To find out how ExtraDigital can help you call +44(0)1227 68 68 98 or tell us more about your needs below.
---
Request a Quote
To discuss your project in further detail, call 01227 68 68 98, or complete the form below.