FlüssiggasPlus
---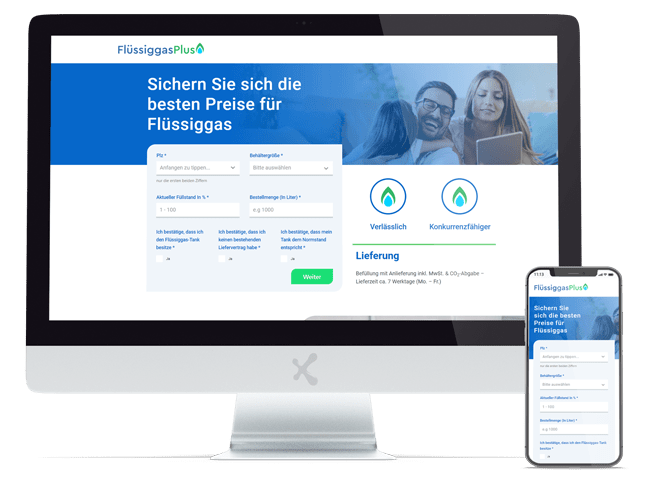 ---
CLIENT: UGI - FlüssiggasPlus
SERVICES: Multilingual, Design & Development, Marketing
---
INTRODUCTION
UGI Corporation is one of the dominant international companies within the LPG market. The company distributes safe, reliable, and affordable natural gas and electrical power to over 17 countries in western and central Europe, and operates under seven distinct brands.
ExtraDigital were approached to design a website catered to their German market and customers, Antargaz.de.
DESIGN
ExtraDigital has experience with German-language marketing, but we still believe it is essential to conduct new market research for each client to formulate the right requirements for their specific market. This included coming up with target audience personas, researching German users, culture, and languages, picking out effective domain names, SEO recommendations, and doing a competitor's analysis to see what techniques are effective.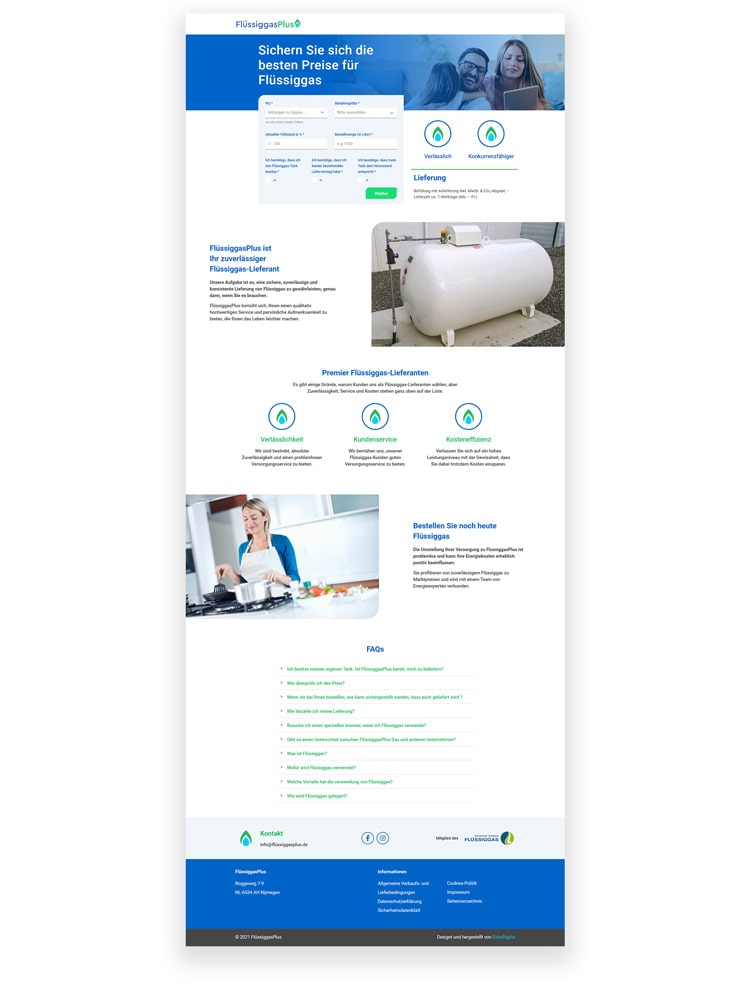 We were able to deliver a customer-centric design for UGI's new German website. The advised website wireframe, design and structures considered their ideal personas and their journey, as well as considering the length of German words. Below are some additional suggestions we made:
Website wireframe design that is marketing and sales-focused, as well as prioritised user experience (UX)
Creating a Homepage that works well with all their target personas
Add different types of content that are relevant and helpful to drive engagement, including environment credentials, government grants, laws and policies
Navigation menus to be clear and simple
Including clear CTAs, tag lines and fact-based contents across the site and integrating live chat
Including awards, certificates, and customer reviews to showcase the company's credentials will help build trust
---
MARKETING
This project required a lot of research and communication with the client. The client was very pleased with the process and the end result, our team is proud to say this work converted into an ongoing marketing retainer. Keep an eye on our case studies to see initial results from this new work, in the next few weeks!
---
To find out how ExtraDigital can help you call +44(0)1227 68 68 98 or tell us more about your needs below.
---
Request a Quote
To discuss your project in further detail, call 01227 68 68 98, or complete the form below.