French eCommerce
Are you looking for an eCommerce solution to help you reach out to French online customers?
ExtraDigital can help, we have been working on multilingual eCommerce projects for many years including French and can help you find the perfect eCommerce solution for your business.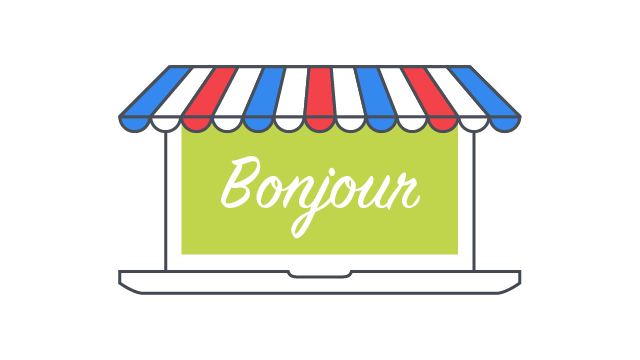 Key Facts about eCommerce in France
Currently, eCommerce sales in France reach around €65 billion worth of sales a year from its 34 million active French online shoppers.
The majority of this online revenue comes from Google FR searches by French customers.
Those aged 25-34 years old are the most likely age group to buy online
Top online industries are fashion followed closely by travel and tourism
29% of French online shoppers buy from the UK
Online sales made via mobiles account for 1 in 5 of all online purchases
70% of French online shoppers expect to see what they want on the top of search engine results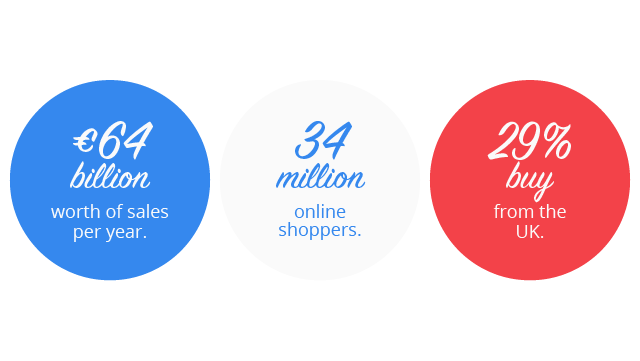 Just how can you benefit from these positive statistics and enhance your position in the French eCommerce market?
French eCommerce Services
Our French eCommerce services will enable you to position your business online in a way that makes the most of the French marketplace. We can provide many types of French eCommerce solutions for a variety of industries and sectors.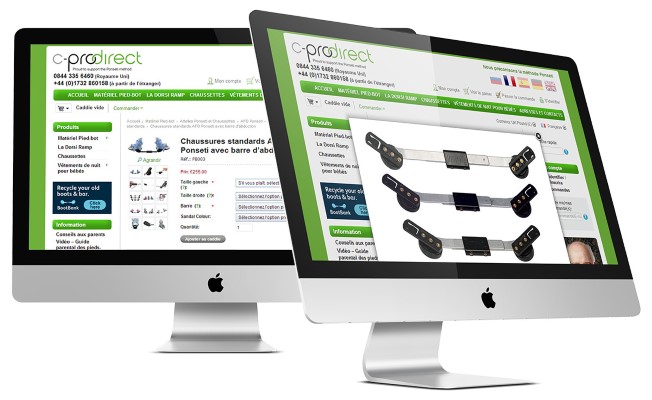 ExtraDigital have experience working with a number of different technologies and eCommerce platforms. We will ensure that your French online store is suitable for your business needs, both now and in the future.
Our eCommerce work is carried out by our team of designers, developers and marketing experts to ensure that the result is captivating, functional and marketable.
Functional French eCommerce Developments
All of our eCommerce websites are search engine friendly, this ensures that your online store has the ability to rank well in search results on a number of global search engines including Google's French search engine.
With over a decade of experience and knowledge in eCommerce solutions for organisations and a flexible attitude, it means that we are able to provide solutions to suit your budget as well as your needs.
Next Step
To find out more information, simply contact us today on +44 (0) 1226 68 68 98 and or tell us more about your plans in the form below.
Request a Quote
For prices or more details call 01227 68 68 98 or complete the form below.