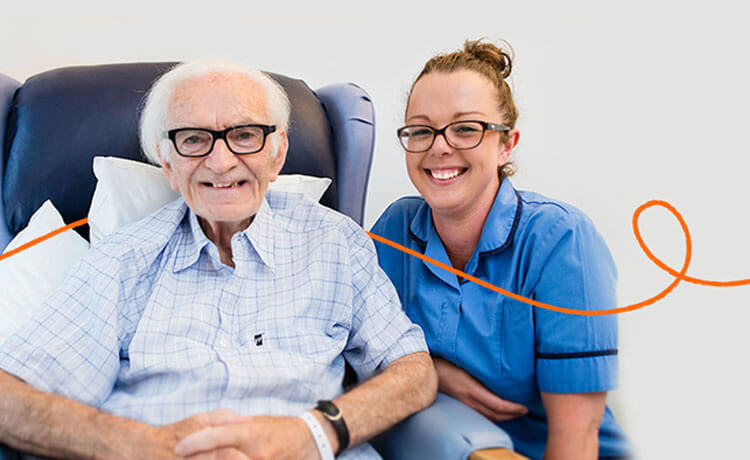 St Catherine's Hospice came to us with a vision of creating a new look website for their charity to showcase their new Branding. The website for them was a fundamental part of showing their charity in a fresh light.
They selected ExtraDigital to help with this due to their wealth of experience in web design and build projects plus their deep understanding of the Charities needs and requirements.

The Client
St Catherine's Hospice provide Hospice care for people in West Sussex and East Surrey. The charity has been running for almost 40 years. The Hospice recently decided to change the look and feel of the charity as research had shown local people were not aware of who they were or how they could help.
The Project
The aim of the project was to give the St Catherine's Hospice website a complete makeover using their new branding. There were also new requirements for users on the site and employees editing the website that needed to be considered.
Together we agreed the best CMS platform for the website would be WordPress due to its ease of editing, open source platform and access to a wide range of customisable plugins and extensions. Using WordPress staff would easily be able to keep the website up-to-date.
A key focus for the redesign was on usability, it was essential that visitors could easily find the information they required from hospice care itself plus supporters see how they could get involved with events or even simply donate.
We were unable to start the design process straight away as branding guidelines were still being agreed and this gave us very little time between receiving finalised brand guidelines and getting the website live. Plus, the deadlines for this project were very strict giving us a tight timeline.
The experienced team at ExtraDigital, however, met the challenge head on using a clear project plan to ensure that the website was completed and delivered on time.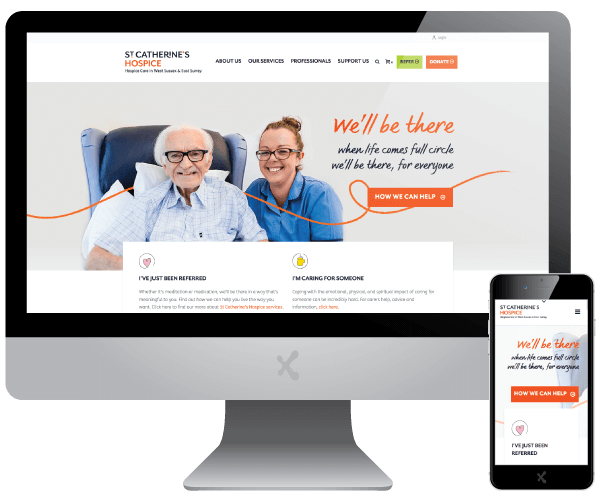 The results
We are extremely proud of the finished website, which is fully responsive across different devices from mobiles to laptops. The modern design is far more usable for visitors and will support the charity in reaching out to the wider community.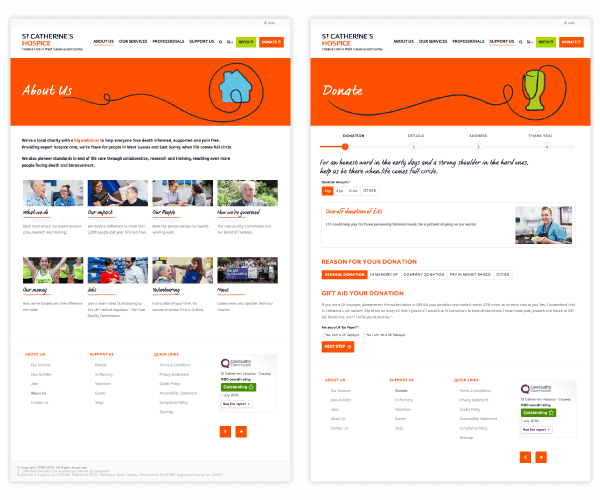 ExtraDigital have been thrilled with the great response from members of the public and team at St Catherine's Hospice.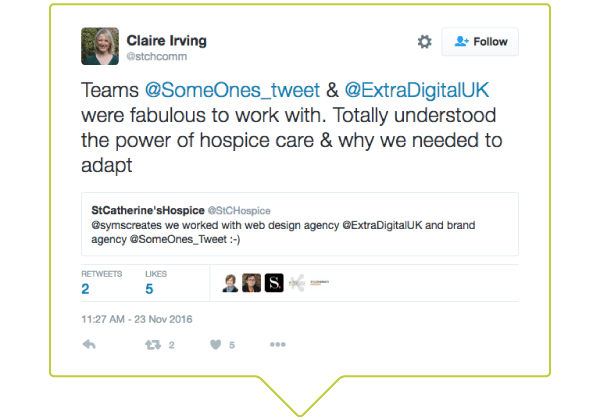 ---
Next Steps?
Are you looking to redesign your website to increase brand awareness and grow your business? Get in contact with us now by telling us about your project here or giving us a call on 01227 68 68 98.