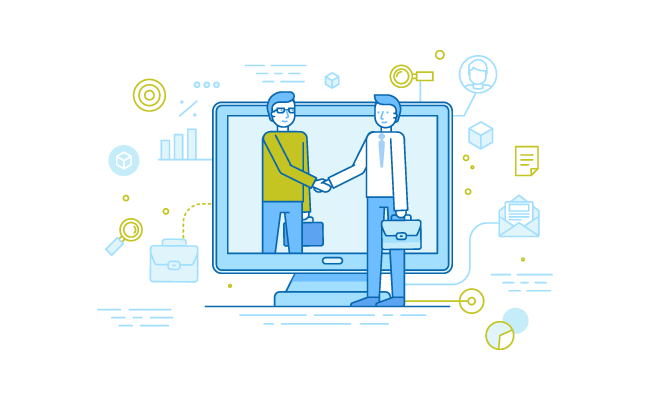 Nearly everyone is online nowadays and a high proportion of online users use the Internet for online shopping. For many, it is actually where they begin their purchasing decision.
Businesses, whether they are small or large, must recognise this and have a website that provides them with a strong online presence and communicates the right message to their customers.
Unfortunately, this is where a lot of smaller businesses go wrong.
There seems to be a belief that if you are a small business you need to look like a small business online. This means that a lot of small business owners don't strive for, or believe they can have, the bells and whistles that their larger competitors have, effectively holding themselves back.
The team here at ExtraDigital want to reassure all small businesses that this is simply not the case.
The beauty of the web is that it gives every company a level platform for attracting customers and promoting their products and/or services.
Smaller businesses do not need to act like small businesses, in fact, they should strive to offer a better online experience than larger businesses.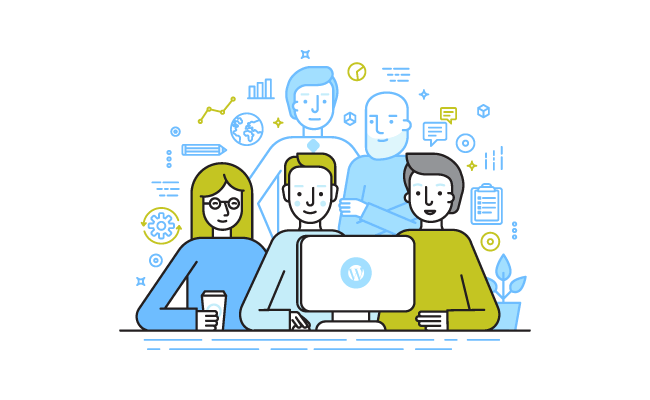 What they may lack in financial resources they can make up for in spades of…
Drive
Personal touches
Flexibility
And of course the ability to react to changes in the market faster
Due to this, nothing should be holding you back, especially not the platform that your website operates on, and certainly not the functionality that your website offers or the user experience that your customers receive.
For most small businesses we recommend a WordPress based website, indeed this article aims to explain why we believe so and just how WordPress will benefit your company as well as its online presence.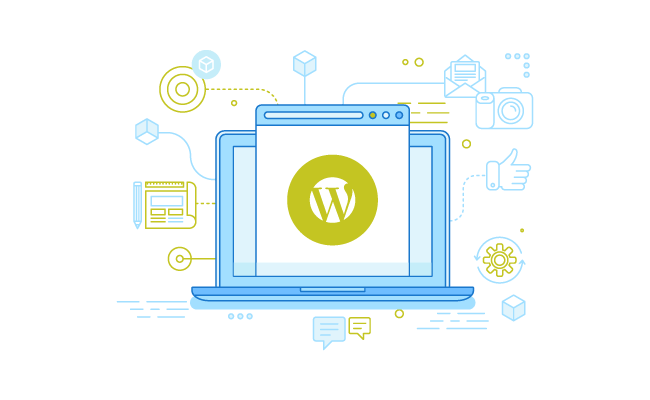 What is WordPress?
WordPress is a commonly used and popular content management system that your website can be built on and managed with. Benefits include:
Ability to fully customise your website via the WordPress platform.
Access to a huge library of free and relatively inexpensive themes, plug-ins and features to improve your website and its functions. Reported to be around 45,000 currently.
A large pool of developers able to work on and develop your website further should you wish to due to the platforms open source nature. Meaning that you are never locked into expensive specialised developers.
Capability to edit the website yourself as and when required, no middlemen.
Oh, and it's free.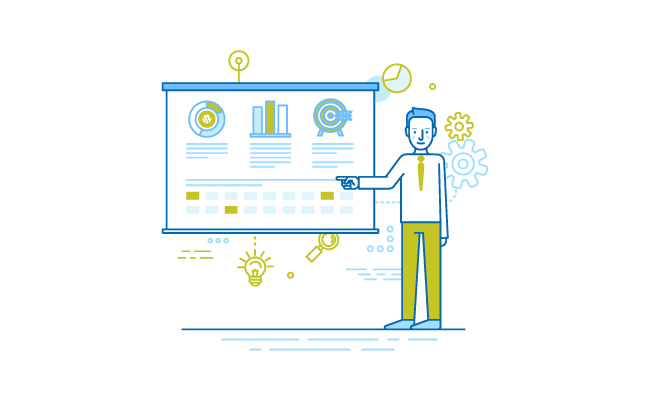 Statistics on WordPress
Below are just some of the statistics about WordPress that might be of interest to you.
26% of websites on planet Earth use WordPress as its platform
On average 50,000 new WordPress websites are launched daily
WordPress plug-ins have been downloaded and used on WordPress websites 1.3 billion times
WordPress websites can be found in over 120 different languages worldwide, 71% of them are written in English though.
Websites powered by WordPress include The New York Times and Mashable to name just two.
You can read more about WordPress from a statistic view at DMR.
As you can see from these facts and statistics – WordPress is not a small platform and has no intention of keeping your online presence small.
What WordPress can do for your Business
In simple terms, WordPress can offer your business a strong and flexible platform that can expand as your business grows.
It can allow you to add functionality to your website which will enhance your user's experience and their impression of your brand at a very low expense. Meaning it's great for both improving brand perception and keeping your costs low.
A better website via the WordPress platform allows you to market better and boost your sales and profits. Turning you from a small business with a small business into a small business with ambition and the ability to compete better.

Future Proofing
A large advantage of setting up your website on WordPress is the reassurance that your website is future proofed as much as it is possible for any website to be.
This is due to the flexibility that WordPress websites allow and the huge library of plugins available to you.
If now, or even in a few years' time, you want to be able to sell products and services directly to your customers online then you can simply integrate a number of eCommerce plugins – WooCommerce being one of the most popular of these.
If you decide that you want to be able to run an onsite blog to provide your website and your customers with a steady stream of fresh content, simply add a WordPress blog to your WordPress website and you will have access to one of the largest blogging platforms around.
If in the future you decide that you wish to invest in some custom features for your WordPress website that allows customers to complete activities on your website that are unique to you, you will be able to integrate custom development due to its open source nature.
With WordPress, the world is your oyster and the options are endless.
Interested in a WordPress Website?
Are you interested in a WordPress website for your business? Simply contact the team here at ExtraDigital on 01227 68 68 98 and we can assist you in creating a flexible and effective website for your business.
You can find out more information about our WordPress development services on our website. Don't forget we also offer SEO, PPC and social media services for WordPress websites to help you market your website and grow the number of useful visitors to your website.
Get in touch with us today to take your business and online presence to the next level.