Why Google's Adwords Advice Isn't The Best For Your Business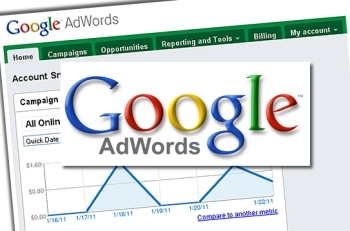 An increasing number of businesses across the UK (and worldwide) are taking their PPC management in house, especially since Google started offering free advice and consultation to customers on Adwords, one of the most popular and widely used PPC platforms across the UK and US.
That doesn't, however, mean that external PPC agencies are out of a job and even internal advocates should bear in mind the need to keep an independent hand in their paid search management in order to ensure the business consistently gets the best possible return on investment.
Here are the top three signs that your business might need to step back from Google's free guidelines and start seeking a fresh opinion with an agency or independent PPC consultant.
Reporting Is A Blur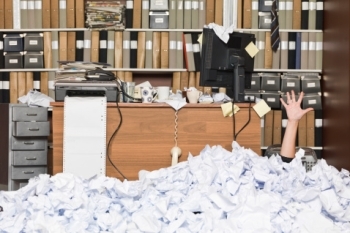 Adwords is not equipped with the most user friendly or intuitive of interfaces, and although there have been improvements in recent years, it still takes quite a lot of practice before being able to navigate advertising accounts with the stability needed for everyday management and optimisation.
Extracting anything but the most basic data out of the system can also be a chore at best and a nightmare at worst. The reports provided by Google consultants often offer only the most "tip of the iceberg" style data which is not really beneficial for those who need to dig down into the nitty-gritty - essential if you're after those top ROI figures.
A good Adwords management agency should be able to provide bespoke reporting for you which is tailored to give the information you need internally to make proper decisions regarding your paid search budgets.
All You Do Is Spend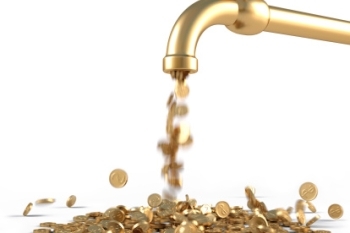 Google's "free" advice on Adwords is rarely, in fact, free – in over ten years of experience, none of the PPC team at ExtraDigital has ever seen Google make any recommendation that will decrease a client's advertising budget on Adwords, even if this would be by far the most strategic thing to do.
Google are very good at making recommendations to increase impression share, drive more clicks and generally spend more money, but ask about ways to boost your ROI without spending more or (heaven forbid) by spending less and you'll most likely meet a series of blank faces.
An independent PPC agency or consultant, on the other hand, is working for you as a client and not for Google's ad revenue team. This means you'll get a much more balanced viewpoint and can feel free to ask for suggestions to boost current ROI or decrease your ad spend without seeing everyone turn white-faced and profoundly object.
Keyword Lists Are King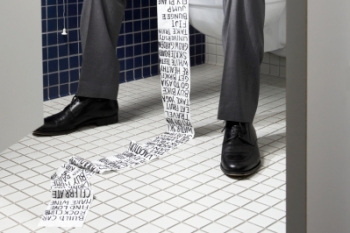 Another common flaw in less than expert PPC management is to place absolute focus on a list of keywords. There's also a tendency to assume that "more keywords" means better Adwords management – this is absolutely not the case. Some of the best-optimised accounts will have under 100 keywords but still produce better revenue or more qualified leads than those with tens of thousands.
Remember too that just piling keywords into your campaigns doesn't actually do much except cost more money for the extra clicks you're bidding on – what you need to do is look sensibly at the keywords you're using and ensure you have the correct content on your website to make meaningful landing pages.
This will help you achieve a good quality score and then you can find out which keywords actually make you money or produce leads. If a swathe of keywords isn't doing anything but producing useless clicks then it is time to cull them. Reviewing your keywords is fundamental in achieving a highly effective PPC strategy.
This sort of holistic approach to Adwords management helps you build up a better ROI over time. A good PPC management consultant will help you to make the most of your advertising budget in a way that moves beyond just getting more clicks – they should be talking about ROI in terms of:
revenue and leads
cost per conversion reduction
landing page performance
general website optimisation for increased quality scores and much else to ensure you're not just throwing your monthly budget away without any benefits to your business.
If done properly, PPC advertising can be one of the most effective and cost-efficient ways to manage your lead and revenue generation. It is quick to set up, easy to manage to the desired ROI and can even be turned off at the drop of a hat if you find yourself swamped with more business than you can handle. Here are some typical examples of PPC management results taken from ExtraDigital's real client portfolio:
Advertising spend reduced by 70% while giving increased revenue
Four times more sales and double profit in less than two months
Sales value increased by 127% in only one month
150% increase in goal conversions in under two months
New business enquiries up 126% month on month
Cost per conversion down 74% month on month
Isn't it time you tried PPC management with the Extra touch? For a FREE Audit of your Adwords account drop us a message or give us a ring today on +44 (0) 1227 68 68 98 and find out everything about Adwords that Google doesn't want you to know – including how sometimes reducing your spend can be the best way to increase your profits!