Every month there are over one million searches on Google relating to Easter Eggs.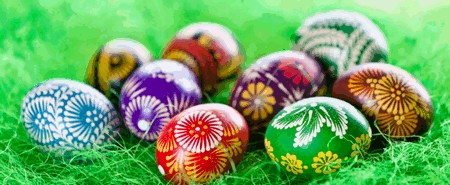 Sounds good news for Easter Egg retailers – or does it? How do we know what the people searching on 'Easter Eggs' are looking for? And what is the potential demand for on line purchases relating to Easter Eggs?
In March most online 'Easter Egg' hunters are looking for Easter egg hunts and not the actual eggs! Indeed if you were advertising an Easter Egg hunt you could spend up to £20,000 in the month ahead sending visitors to your website. This is relevant for visitor attractions but not eCommerce.
The second biggest set of online searches relates to Cadbury Eggs.
But a more detailed look at the actual search phrase suggests very few of these are 'would be purchasers'. Instead people are looking at ingredients, facts or related products. There are a few exceptions – when combined with words such as gifts, hampers or buy.
A similar set of keywords exists for the European brand of Kinder.
The third biggest set of keywords related to decorating eggs – you could spend up to £6k in the month before Easter using Google AdWords to attract these people to your website, but is it worth it? A more detailed keyword research shows most of these are not looking to buy anything – they are looking for ideas. So another large set of keywords with limited earning potential.
You need to dig a bit deeper into the keywords searched to find easter egg related keywords useful for online eCommerce. Some groups of keywords relate strongly to people looking to buy, and buy online. These are:
Dairy free Easter Eggs and related keywords – perhaps 45,000 searches in the month before Easter, looking for premium Easter Eggs as gifts or to meet a specific need,
"Giant Easter eggs" also receive specific searches, and some of these are specifically looking to buy them and 'bulk buy easter eggs" is another specific keyword phrase with well over 14,000 searches in the month before Easter.
This article is a bit of seasonal fun – but it shows how detailed keyword research can reveal potential customer search behaviour. This should influence the products an eCommerce store stocks and how these are advertised.