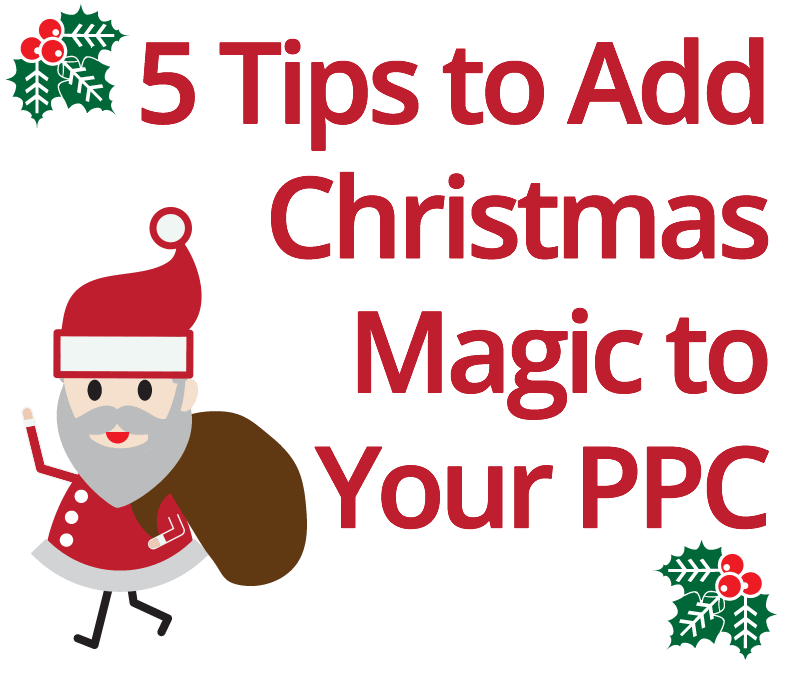 Yes, the Christmas Shopping Season has well and truly started, but there is still time to get your PPC tuned up with our top Christmas PPC tips.
According to the Adobe Digital Insights (ADI) report, released last month (Oct 2016), holiday spending in Europe is set to increase by 10% in 2016. Black Friday alone has increased sales by 124% over the past four years.
This is the most critical time of year for consumer spending, so you want to make sure you don't miss a sale.
PPC consistently performs well as a discovery channel helping customers find your site in the early stages of their search. They may come back and buy through other channels, but PPC remains critical in the sales journey.
Follow our Christmas PPC tips to get the best from your PPC over the Christmas shopping period.
#Tip 1 – Create a Cracker of a Plan
What do you want to achieve?
Who do you want to reach?
Which products do you need to focus on?
What type of ads will work best?
Good PPC requires planning and the answers to these questions will give you the foundation for your PPC.
Focus on what you know will sell or be in demand over Christmas and bring you the best return.
Quickly review last year's performance and identify areas you could improve.
The aim is to target the right people, with the right offering at the right time.
#Tip 2 – A Seasonal Landing
Landing pages can so often be forgotten, but these are the conversion hub for your PPC.
A good seasonal landing page is:
Highly relevant to the context of the original search
That means it needs to take your initial ad content and expand it to give more information.
Clear Call to Action
Be crystal clear what the customer needs to do next. In a world of mobile devices, this is best achieved within the page main content.
Short and Sweet
Keep to the point and avoid clutter on the page as this just distracts customers and loses sales.
Be seasonal
Come on its Christmas you need to decorate your landing pages accordingly. Not sure about the seasonal touch, then try testing a seasonal page against a non-seasonal landing page you will be very surprised at the results!
Add a sense of urgency
Short term offers, delivery deadlines and Christmas itself this time of year is full of deadlines. When it comes to your landing page language, use countdowns and timers to remind your customers not to miss out on the deal.
#Tip 3 – A Gentle Reminder with retargeting
Did you know 1 in 4 marketers now have a dedicated budget for retargeting?
Your customers will be doing their fair share of online window shopping and will visit multiple sites before visiting yours. It's reported that as little as 4% of your visitors will convert the first time – so don't let your customers forget you!
Remarketing campaigns help you to capitalise on the 96% who don't convert by showing display ads whilst they are browsing other websites.
Remember, retargeting needs to be carried out in a very targeting way you don't want your prospects to feel you are stalking them around the internet. Also, you don't want to waste budget in the process with too many unnecessary impressions.
Read more about effective retargeting here.
#Tip 4 – Attend the Christmas Social
I'm not talking about the office Christmas party here.
Social media is huge all year round, but Christmas even more so and it's a hub of your existing and potential customers.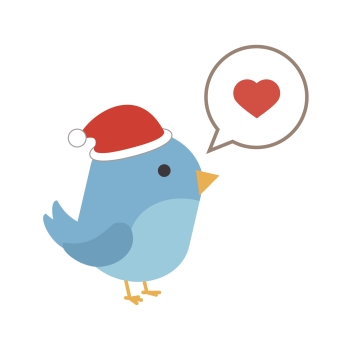 It's more than posts about coffee and cats you can get your products in front of customers who are ready to buy.
Social ads are also very cost effective and can even be tied into your retargeting so you know people who have visited your site are being shown your ads.
Remember, Social PPC requires the same planning, monitoring and optimisation as an AdWords campaign, but there is a skills shortage of experts in this type of advertising.
Ar ExtraDigital we have experienced staff who can get the best out of your social advertising with highly targeted campaigns and bring a real return on your investment.
Call us on 01227 68 68 98 to find out more.
#Tip 5 – Ad Copy with a touch of Magic
There will be a lot of competition for customers over Christmas and buyer know this.
Online consumers consistently want great deals and value for money.
Keep this in mind when you create ads that you need to get across the value of them of what you have to offer.
Bin the boring generic ads and include the benefits of your Christmas offer.
Including words like 'Christmas Offers' and 'Christmas Discounts' can make all the difference. Calls to action like 'Delivered and Gift Wrapped for Xmas' can also boost sales. Make use of all the product extensions available to make sure your ad stands out.
Location extensions
Site links
Call extensions
Product extensions
Seller ratings
These are just a few tips to add some Christmas magic to your PPC, but with expert eyes, so much more can be achieved from your PPC than you ever thought possible.
Need some help call ExtraDigital…01227 68 68 98