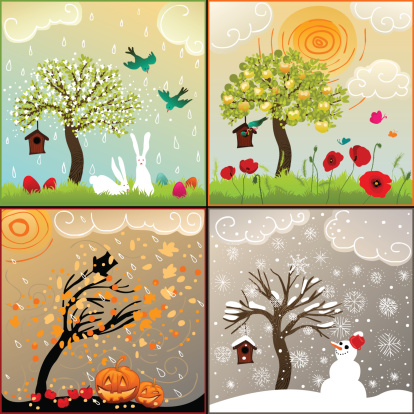 For everything there is a season for example you wouldn't try to market Easter Eggs at Christmas or Santa toys at Valentines as it's obviously not the best time.
These are easy examples, but in truth most businesses have peak times often linked to the seasons when they tend to sell more products or services. Knowing your peak periods can help you make the most of your marketing.
Seasonal Marketing Tips
The following are some simple tips to help get you started with seasonal marketing:
Budget Targeting – It's tempting to have an annual marketing budget and allocate the same amount to each month. Although this keeps things organised it does tie the hands for your marketing team preventing them for increasing effort at peak times.

To really get the most from your budgets look at the year as a whole and identify your key conversion periods for example if you sell DIY products bank holidays have always been tradition good sales periods. Allocating higher monthly budgets to these key periods allows you to boost your promotion and in turn bring in higher numbers of sales.


Paid Advertising – Running short paid advertising campaigns over key periods can help you tap into audiences that you may have found hard to reach before. Recent studies have shown just how effective social media can be in this regard, but timing is key.

If you're running a paid campaign the ads need to up and running before the holiday period itself, that is when most people will be planning for the holiday ahead and as such more inclined to make purchases or plans to make purchases.

Pitching campaigns just before the event helps you ride the wave rather than miss the boat.


Adjust key messages – As the season change so should your marketing communications. Think about where your target audience are now and what is interesting to them.

A good example again is the DIY store how often in the run up to the Spring bank holidays do we see ads for gardening or decorating products. They know which products are weather and seasonally sensitive and market their messages accordingly.



Giving your marketing content seasonal appeal can make it a lot more effective plus ensures you promote the right products at the right time.
Marketing Help and Support
For more help and advice on seasonal marketing call ExtraDigital on +44(0)1227 68 68 98 or complete our contact form.