ExtraDigital has great experience working for the healthcare industry, with a range of clients from different sectors. Such clients include St Catherine's Hospice, The Royal Marsden and Chan Jeer to name a few.
For these clients, we have provided Website Design & Development and a full range of Marketing services to help raise awareness and reach out to specific target audiences.
---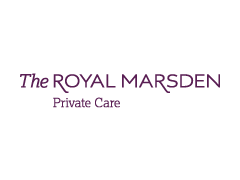 The Royal Marsden
When considering The Royal Marsden, we have achieved fantastic results following our efforts in raising awareness for the pioneering cancer specialist. With them being a world-renowned hospital and having an international reputation for ground-breaking research, ExtraDigital approached the management of their Arabic social media channels with distinct strategies to attract their audience.
---
Clinical Marketing
Within the healthcare industry, it is vital to demonstrate clinical excellence and a high level of expertise.
To achieve this standard it was imperative to manage the following:
Audiences
It is crucial to specify the audience to reach the target market effectively.
Content
Establishing content in the appropriate language is essential to engage the relevant audience, and is achieved through social media posting, advertisements and videography.
Sensitivity
Optimise Imagery & Videography for physical & cultural considerations.
Conversion
Advice and support for Landing Page Optimisation and Contact Forms.
---
Past Results
Through the use of these management aspects, we achieved outstanding results.
923%
Increase Facebook Likes.
50%
Increase in Engagement.
This led to a staggering 56,725% increase in social/referral traffic on all Arabic landing pages on site. Which had an immediate impact on the number of leads and enquiries from the target audience.
---
Healthcare Marketing
With the use of strategic marketing and careful consideration for the healthcare industry, it can be used to produce excellent results in informing the right audience of life-changing healthcare and its newest technology.
You can find more information about ExtraDigital's unique healthcare marketing services here.
---