Germany is Europe's largest online market, after the UK. BUT it has almost triple the UK's current growth potential!
Even with the UK leaving the EU now is still a great time to start or improve your eCommerce standing in Germany and ExtraDigital can help.
Below are some clear facts about the potential in the German eCommerce market and what you need to be aware of.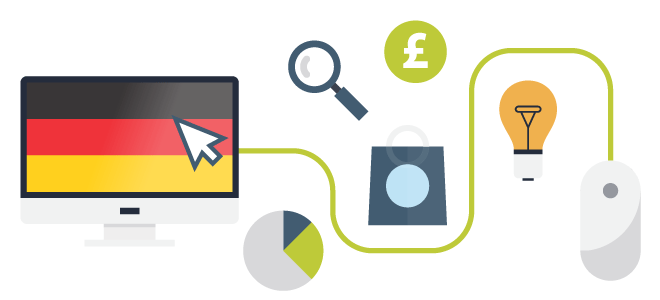 Facts about eCommerce in Germany
Germany currently has a population of around 80 million people, and 85% of these use the Internet.


Younger generations are more likely to purchase online.
However, the older generations in Germany currently have the largest amount of purchasing power. This purchasing power is starting to be reflected online with targeted offerings.


Overall, around 50 billion German Euros are spent online each year!
This online spend in Germany is expected to increase at a faster rate than the rest of Europe.


The largest eCommerce platforms in Germany are Amazon, Otto, Zalando, and Mediamarkt.


Germany has also followed the rest of the world in the trend for using mobiles and tablets more than desktops for their online shopping.


The use of mobiles in Germany as an access point to the internet and all of its offerings has increased dramatically. For success online in Germany, you must have a responsive and mobile friendly website.


Be aware, German eCommerce users are known for their high returns percentage.
Some sources put this returns rate at 50% of all orders placed!
Online Payment Facts
Online payments and the use of online payment in Germany are different to that of the UK.
It has been estimated that 6 in every 10 online orders are invoiced with payment made after the product has been delivered. With just 34% of online orders placed use credit cards with the rest using online payment methods such as PayPal.
Research has also shown that 9% of the population prefer to pay with cash on delivery! Cash on delivery is something that is very common in countries like India, but less common in European countries.
It is important to bear in mind German customer's payment preferences so your online store can offer flexible options, but don't feel you have to offer cash on delivery as there is recent evidence that this preference is changing!
The German population, who tend to be very cautious naturally, are gaining more belief in online payment methods.
It is now thought that the percentage of the population paying via online payment methods and invoices after delivery have swapped.
This is thought to be a result of the German population becoming more accepting of using online payment methods. Also being a result of a younger generation of online shoppers accepting online payment methods as the norm.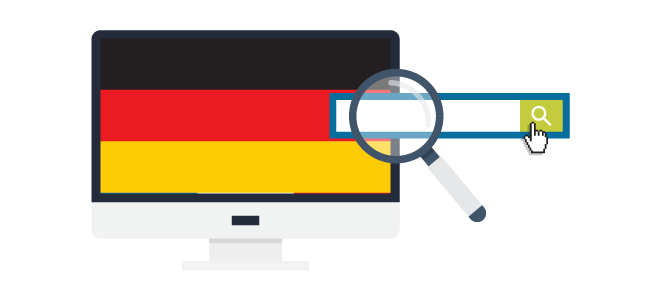 Top Online Industries
The top online industries in Germany are...
Online fashion
Consumer media and electronics
These are both very competitive industries online. In fact, the consumer media and electronic industry actually have more shoppers online than offline!
If you are looking to enter these industries in Germany, you will need an online marketing strategy that is adaptive and allows you to remain competitive.
Key Growth Areas in the German eCommerce Market
The German eCommerce market is huge! However, there is still plenty of growth to be had.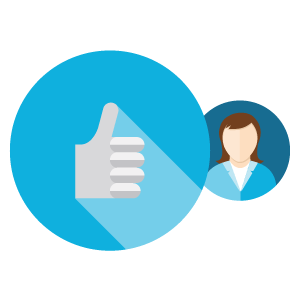 German Convenience
Latest reports show that there is the biggest area of for growth for those companies and websites that offer convenience and time saving.
This includes websites like Hello Fresh who offer to deliver your groceries direct to your door with quick and easy recipe cards for you to follow. It also includes websites offering quick delivery and 'click and collect' options.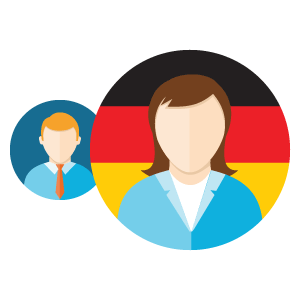 German Gender Divide - Who Spends More Online
Another key growth area in the German eCommerce market is the female demographic. Their online buying power is bigger than it ever was before. With German women often at the forefront of their household decisions, and making more personal decisions. The female demographic is a key one to target for German online sales.

Social in Germany
In Germany business is literally booming on social media.
This marketing channel gains far more loyalty and following than other types of traditional marketing in Germany.
You can read more about German eCommerce with eCommerceNews.Eu and Germany Trade and Invest (GTAI.com).

Making the Most of Germany's Growing Market with ExtraDigital
ExtraDigital's multilingual experts can help you make the most of Germany's growing market. We can assist you with:
Designing and building a German language online store
Help you maintain your German store on both a technical and content level
German SEO services
German PPC management
German social media management
Simply contact us today on +44 (0) 1227 68 68 98.