We're all aware that there has been a massive surge in eCommerce sales in 2020, and this number will most likely keep increasing in the coming months. With several lockdowns, travel bans, and physical store closures, the consumers have now shifted into making almost all their purchases online.
Equally, most businesses, large and small, are realising the opportunity and are rapidly launching eCommerce stores. If you are one of the businesses looking to do the same, you may have several questions about the costs of getting an eCommerce store. This article outlines the factors that go into building an eCommerce website and its costs.
---
Building an eCommerce store?
Before you decide to build yourself an eCommerce site and begin exploring the costs, you must determine what exactly you want to achieve. Start by answering the following questions:
What type of eCommerce site are you looking to build?
Who are you selling to- other businesses or individual customers?
What kind of products/ service do you want to sell?
What are your shipping options?
What is your budget, and what is your timeframe?
Answering these questions will be able to relay your expectations to your developers, who can create an effective and successful eCommerce site for you. This will also give you an idea of how complex or how long the project will take, which will help you determine the cost.
Now to the main question, how much does an eCommerce website cost?
The cost of an eCommerce site varies case by case. It will depend on the project's complexity and the approach taken, for instance, what platform you use, your business goals, features you require, and the number of products you are looking to sell.
To determine the overall cost of building an eCommerce store, you'll need to have a good understanding of the factors involved in building a functioning and user friendly eCommerce website. Let's explore these factors in more detail below.
Key factors that determine the costs of building an eCommerce store:
Approach taken
You can take two different approaches when designing and building a new eCommerce website, a bespoke approach, or the off-the-shelf approach. The bespoke approach takes longer and is likely to cost a lot more. A bespoke website's cost can cost anywhere from £3,000 to £10,000 and even higher depending on the complexity.
However, off the shelf approach includes picking an existing theme from the chosen CMS and modifying everything to match your needs and requirements. This is a faster, more comfortable and a cheaper option. The cost can vary anywhere between £500 to £3,000.
Ensure that you look at each approach carefully and determine which one is right for your business and its life cycle.
eCommerce platform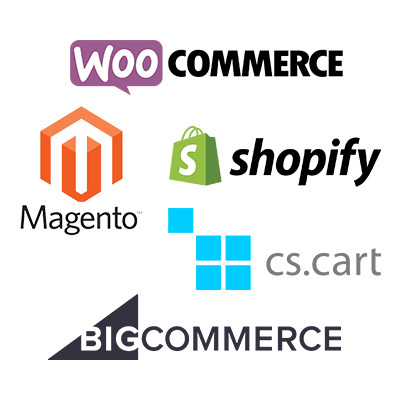 You can choose many eCommerce platforms from such as WooCommerce, Shopify, Magento, CS-Cart, and BigCommerce. They provide an easy way to design infrastructure and offer custom layouts, content management systems, payment, and shipping integrations. Most of these platforms offer a package subscription with monthly fees whereas other platforms take a small percentage of your sales.
No matter which platform you choose, it is a good idea to hire an experienced developer with the required skills to build, launch, and maintain your eCommerce store. The cost of hiring a developer depends on various factors such as the developer's experience, where you are located, and the amount of time that goes into developing your website.
Domain name
The domain name is another critical part of your eCommerce store. It needs to be consistent with your company's name, represents your brand well, and is easy to remember. You must also ensure that the domain name you pick is available for you to use.
The cost of purchasing a domain name is generally around £10 to £20 depending on its popularity.
Hosting
After you have purchased a domain name, you will require a server to host it. Your hosting cost will depend on what type of eCommerce platform you are using. SaaS platforms such as Shopify offers cloud-hosting in the form of a package or a subscription. This usually starts cheap at about £20 to £30 per month. On the other hand, the cost of hosting for a custom-built site is higher, usually starting at £250 to £800 per month, but as your sales grow and traffic to your site increases, the cost will most likely increase to £1k to £2k per month.
If you want to migrate your site to a different web hosting provider, there are two options you can take. If you have the required skills and time, you can do this yourself. But it is best to get your new host provider to do this for you. Keeping in mind the number of files, extensions, and images you have on your website, migrating to another host typically costs around £200 to £500.
Design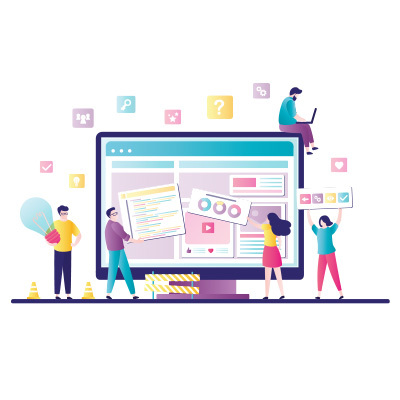 SaaS platforms offer a set of designs, themes, and templates that are cheap and easily applied. However, this option is not an effective option for an eCommerce site as it won't set you apart from other businesses. Generally, you would expect to spend £0 to £300 for these.
If you are opting for a custom design, you will have to set a higher budget, depending on your requirements, time, and processes involved to execute them. However, this is a great way for an eCommerce store to add additional design features, add custom layouts, and create a customer-centric site that can genuinely enhance UX. Custom made design is a great way to create a site that is unique to your business.
Whether you chose to go for a custom design or a standard available theme, we recommend hiring a professional web designer and developers to design your eCommerce store. A design of your site will make a big impact on user experience. Having a skilled web designer means they will look at all of your site's components and deliver you a fast, error-free, customer-centric, and user-friendly site that fits your company and branding well.
Functionality
A good eCommerce store should include functionalities that are new and efficient. It should enhance the user experience by making navigation, searching and finding products easy for visitors.
eCommerce platforms offer different modules or extensions that you can apply to your online store. However, it is crucial to evaluate extensions for effectiveness, security, and integrations before applying them. You will find many free and premium options on different eCommerce platforms; however, we suggest allocating £300- £1,000 per annum for this. Note that 3rd party plugins will hurt your page speed score, so it's best to have a healthy balance here.
Security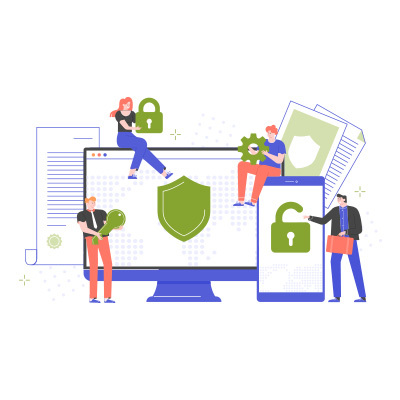 Most of the time, the SSL certificate cost is included with your hosting services. If you are paying for this separately, depending on your hosting provider and your needs, it may cost you around £150 per year.In your eCommerce site, you will be dealing with information such as customer contact and payment details. Your site must be secure and reliable for your visitors. SSL certificates are a necessity for any eCommerce sites as it ensures data security. It also informs your customers that it is safe for them to enter their details and make a purchase.
Marketing
Every business should an effective and well-organised marketing strategy. Search engine optimisation is a vital part of your eCommerce site. It improves site visibility and ranking in search engines, meaning you will attract customers and drive organic traffic to your site. SEO is ongoing work and requires continuous attention. You want to ensure that you are up to date and not falling behind your competition.
You may also want to utilise paid advertising, social media, content marketing, and email marketing to stand out and stay visible among your customers. Investing in marketing tools such as Google Analytics and Google search consoles is a great way to monitor your website's performance and make optimisation decisions.
The cost of marketing ultimately depends on your needs, the tools you choose to utilise, your promotional campaigns, and the amount of time that goes into creating and implementing those strategies.
Ongoing maintenance and support
Your eCommerce site will require continuous maintenance and updates for it to run accurately and effectively. Maintenance works usually involve system integration, troubleshooting, extension updates, security patches, and bug fixing.
Similarly, as time passes, you will most likely want to make changes, roll out new ideas, and include extra features to improve your site's performance and tend to your audience's needs. We suggest allocating around £500 to £2,000 monthly depending on the services you require.
Determining the overall budget
As you can see, numerous factors go into creating an eCommerce store. To give you an estimate, a professionally designed and developed website will cost you anywhere between £2,000 to £10,000 or more – we have worked on eCommerce sites that have cost £25,000 and upwards.
However, the prices provided are just a rough estimate to guide you; these costs may vary depending on what your goals are, your business size, what platform you will choose, functionalities you apply, developers you hire, and many more.
To come up with a set budget, we recommended going through each of the factors mentioned above, one at a time and determining how each of them can help you achieve your business goals. We suggest listing out all your website requirements in an excel sheet, going through them one by one and eliminating the ones you will not need. This list will also be helpful when your chosen developers are giving you an estimated cost.
How can ExtraDigital help?
Whether you are a newly found business looking to build a brand new eCommerce website or you are a well-established business looking to improve your current website, our team of experienced web designers and developers are here to help!
Here at ExtraDigital, we have more than 20 years of experience designing and developing different websites. Want to have a look at some of our work? Have a look at our portfolios and case studies here.
If you would like to talk to one of our team about your requirements or request a quote, fill in the contact form below.