Arabic Social Media
Social media in Arabic is no different than social media in any other language. It is a necessity for brand awareness, engaging with your audience, improving customer service, increasing customer retention and even to support SEO.
Social media is an evidently integral part of business marketing, and a vital outlet to achieve business targets that may not be achievable otherwise.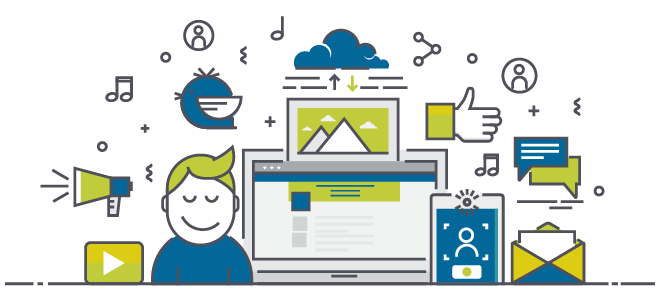 Our Arabic Social Media Services
Our Arabic social media services are the complete package to a more visible and trustworthy business and an effective way to target a specific audience; Arabs.
Our Arabic social media services will help you to:
Maximise your brand presence through online social channels by improving engagement with your Arab customers
Encourage and improve customer loyalty to earn constructive feedback or repeat and recommendation business
Focus on return on investment to ensure you don't lose money to unprofitable activities
Provide a considered and results-focused approach keeps your social media marketing effective
---
"The Extra Digital team are a pleasure to work with. They have created social media channels which reflect and enhance our brand in the Middle Eastern market and are focused on helping us achieve our goals."

Gemma Payne,
Senior Marketing Manager
The Royal Marsden NHS Foundation Trust
---
What does our Arabic social media management include?
For an agreed monthly budget, you will have a dedicated Arabic account manager and a social media team who will undertake:
Specialised audience development: Setup of Arabic audience groups for advertisement on social platforms, mainly Facebook
Ad generation (ad copy, landing page)
Creation of creative content
Setup and implementation of campaigns on social platforms
Scheduling and posting across all social platforms
A/B testing
Analysis of results and data
Monitoring and optimising advertisement activity
Our Arabic Social Media services start from £600 per month.

How Do We Do It?
Our in-house team of Arabic speakers are continuously analysing behaviours and statistics of Arab social media use.
This enables us, unlike any other agency, to ensure our social media marketing strategies are as effective as possible in order to reach, connect and resonate with your Arab audience.
Our Arabic social media management has been the core of many Arabic projects, for world-renowned clients such as The Royal Marsden.
Get in touch with us today on 01227 68 68 98 or fill in the contact form below to speak to one of our social media experts.
Request a Quote
For prices or more details call 01227 68 68 98 or complete the form below.