Social Media Training
We provide Social Media training on a regular basis to help aid the successful growth of your business.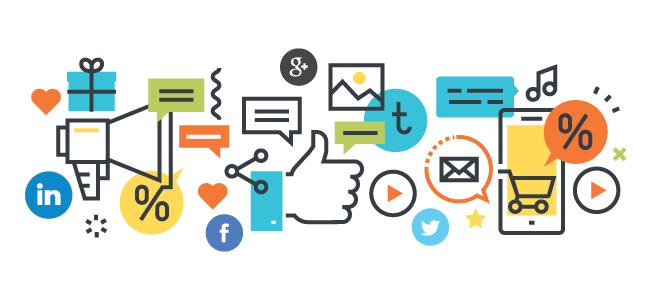 Suitable Social Media can benefit your business outstandingly. We provide Social Media training on a regular basis to help aid the successful growth of your business. Practising Social Media experts deliver this training. Our Social Media Training is run in small groups and only be exclusive for your business. We can run this at our premises or in your offices.
By the end of the session, you should have knowledge on successful social media strategy creation, learn to align social media with your business objectives, gaining sales and revenue from social networks and also tips and trick on engaging your users.
Our social media course is guaranteed to ensure your business objectives are fulfilled through your social channels. We offer a full day's course which covers a range of topics from content, engaging audiences, to organising your social media activity.
During the training, we will also practice sample social media posts.
The training will cover:
Social Media Strategy Creation
Content Creation
Planning Social Media Activity
Training on Tools and Systems to aid your Social Media Activity
Best Social Media Channels for your business.
Gaining more users on Social
Paid Social
Social Media and SEO
Why choose ExtraDigital:
We manage Social Media accounts for many businesses across a wide range of market sectors.
We have already provided training to a wide range of businesses.
Our Staff have done extensive research in Social Media and have a huge knowledge base
They know all the current Social Media Update and Rules to maximise growth from Social Media Marketing.
---
"ExtraDigital's Social Media work has been exemplary. Rapid growth to our numbers, great content, Responsive support. There are lots who claim to be good, but this agency truly rocks!"
John at Emerlin
---
Pricing:
The course prices start from £599 for a day's training including tailored material to your business. It will also include a review of your current social performance and make suggestions for improvements. The price is for a team of up to four persons.
To find out more about this training and book call now on: 01227686898 or simply fill out a contact form and a member of our team will be in touch shortly.
Request a Quote
For prices or more details call 01227 68 68 98 or complete the form below.