Social Media Service Packages
As nearly 80% of all adults use Social Media Marketing, your customers can definitely be found there so investing in Social Media Marketing makes business sense.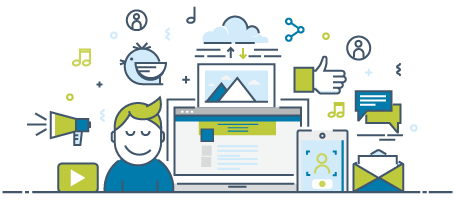 Our Social Media Service Packages are designed to suit the needs of different businesses.
Whether you are a new, growing or a well-established business; our social media experts will formulate the best social strategy to take your business forward. ExtraDigital have just the Social Media Package to suit your requirements. However, if you think you require something more bespoke we can discuss your needs in detail and give you a custom plan that suits you.
A key secret to our success is that we develop a social media approach for your company that appeals and attracts your target customer personas and dovetail this with your business objectives.
At ExtraDigital we understand that Social Media is not merely for publishing a few random posts. It needs a real Social Media Strategy to suit your business and help it grow. Whether you wish to increase revenue, generate leads and/or increase brand awareness, we assign the right content creation and social media team to your project.
Our approach to Social Media consists of various dimensions. We cover a range of tasks to ensure your Social presence is successful and delivers results. Our Social Media Service Packages include the creation of creative content i.e. infographic, quizzes, etc., blog copy, social media adverts, posting on your behalf, monitoring incoming messages, actively setting up, blogger outreach and the creation of targeted audiences.
---
We have a range of Social Media Service Packages outlined below
---
Why Hire a Social Media Agency?
There are various aspects to consider before hiring an agency.
It may seem like you can run the operation in-house using junior staff, however, using an agency brings expertise to the table and ensures that your social media delivers results.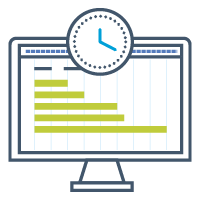 Organised Approach:
A social media agency will ensure your content is organised, planned with an active social media calendar. It will ensure you have content for any brand campaigns and events (Black Friday, Easter, etc.) scheduled in advance and ready to go.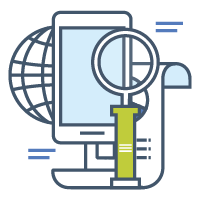 Creation of Content:
Content is a significant part of Social Media Marketing. A social media agency can hand the copywriting, graphic and animation related activities with ease without you having to hire an outside resource to fulfil these activities. Content such as blogs also has SEO advantages. Moreover, quizzes and infographics have tremendous engagement and community building benefits for your brand.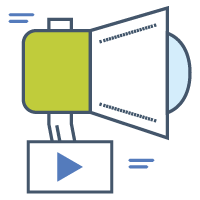 Skill:
Social Media agencies have a wealth of knowledge and experience. They know exactly what tools to use and keep up with the latest trends to ensure your social campaigns have a competitive edge. This ensures that your social media activity is compelling, drives engagement and increases your brand awareness.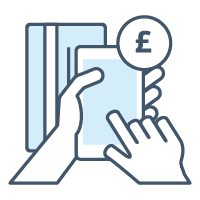 Cost:
It may seem like asking someone in-house to update your social channels is cost effective. But to derive real cost benefits from Social Media marketing an expert in the field should handle this task. Using an agency can actually be much more cost effective.
Our Expertise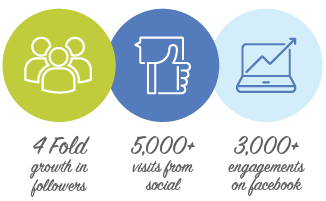 Online Financial Software Provider sees growth in Brand Awareness, Engagements and growth in community.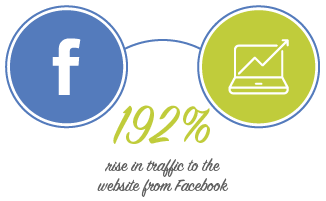 Online Arts and Crafts Shop engages their community successfully online building loyalty online.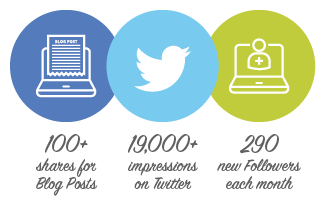 Online Printing Service sees growth in new customer traffic and orders from Social while increasing engagement from Social.