Social Media Marketing
Connect with your audience on Social Media
Effective social media marketing can provide huge benefits for online PR, customer retention and acquisition and even search engine optimisation. Our approach ensures that the focus stays squarely on your business goals and ROI, rather than just diving into the latest fads and social trends.
Grow your brand presence online by improving engagement with your customers
Improve customer loyalty to earn repeat and recommendation business
Our focus on return on investment ensures you don't lose money to unprofitable activities
A considered and results-focused approach keeps your social media marketing effective
Are you sick of the social media marketing that takes the focus away from your business and dives headfirst into all the latest fads and trends without any consideration of your return on investment and direct benefits to your company? Maybe it's time you tried the ExtraDigital approach.
---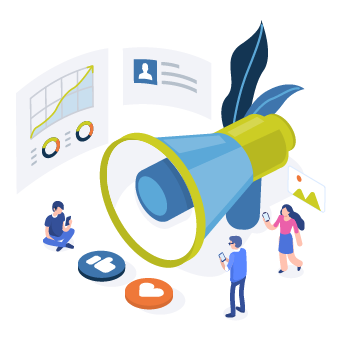 Social Media Marketing Services
Our range of cost-effective and inspired social media management helps you keep your brand at the forefront of the social space.
Account branding and page design aimed at your target audience
Full content strategy to keep customers engaged and attract brand champions
Regular posts, updates and monitoring to ensure positive engagement
Social Advertising and applications to improve your presence on all channels
---
If you've had enough of the style without substance and form over function approach social marketing that is costing you time and money with no measurable benefits to your business, give us a call today on 01227 68 68 98 and find out how effective social media marketing can really be.
---
Request a Quote
For prices or more details call 01227 68 68 98 or complete the form below.