Social Media Agency
How to engage on Social Media
Unlike other social media agencies, we don't believe in jumping on the latest fads. Our social marketing campaigns are run sensibly, sustainably and profitably to ensure the best return on investment of both time and money for you.
Get your business seen by your online customers
Make your business an authority in your industry
Share multimedia to engage your clients
Give your customers live updates on news and services
Encourage visits to your website and increase your traffic
Build up real relationships with your customers to grow your business
Social media can help support your online PR and search engine optimisation strategy when used effectively with a focus on ROI. Stay up to date and customer-focused with our social media campaigns and consultative advice on effective social networking strategy.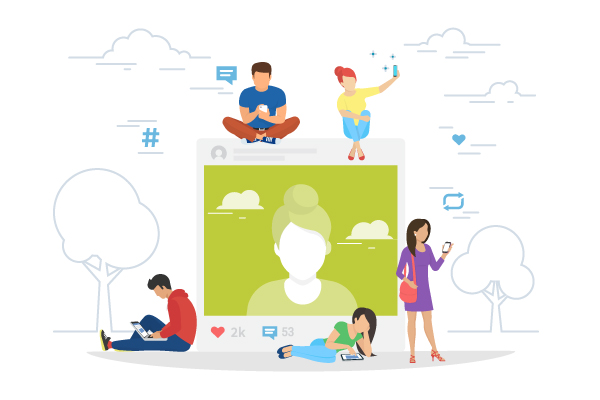 Social Media Management Services
Our range of cost-effective and inspired social media management helps you keep your brand at the forefront of the social space.
Account branding and page design aimed at your target audience
Full content strategy to keep customers engaged and attract brand champions
Regular posts, updates and monitoring to ensure positive engagement
Social PPC advertising and applications to improve your presence on all channels
Take a look at some of our case studies to see some of the results we've achieved with clients.
RealD 3D - Multilingual Social Media Management
ExtraDigital was approached by RealD to manage their multilingual social accounts. Initially, we began work on their French and Spanish territories. The goal of the project is to build brand awareness of 3D movies that are releasing in cinemas and getting people to click on links where customers can buy 3D tickets.
Supreme Pet Foods approached ExtraDigital with the wish to create a new Facebook Page dedicated to their growing French audience. ExtraDigital were tasked with the creation of the page, ongoing management and content creation to ensure increased brand awareness and above all, a high level of engagement on the page.
If you've had enough of the style without substance approach of social agencies who are costing you time and money with no tangible benefits to your business, give us a call today. Ring us on 01227 68 68 98 and find out how effective a social media agency can be.
Request a Quote
For prices or more details call 01227 68 68 98 or complete the form below for a no obligation evaluation of your social accounts with a quote to improve your social media.