On-Page SEO
You've heard it once; you've heard it twice; but do you truly believe content is king?
Marketers have been saying it for years, and truthfully it is probably the only concept that has remained the same throughout each of Google's major algorithm changes, (changes in the way Google ranks your website content).
What is On-Page SEO?
On-Page SEO (also known as on-site SEO) is the process of optimising various front-end and back-end components of your website so that it ranks in search engines and brings in new traffic.
---
On-Page SEO Services from ExtraDigital
SEO Audits
Keywords Research
Natural Copywriting with a Search & Keyword Focus
Strategic Site Architecture
Monthly Optimisation & Checks
Why is On-Page SEO important?
Think of On-Page SEO like your website's cover letter. It needs to communicate to Google what your website is all about; how you provide value to your customers, and what that value is so that it can rank you on search engine results pages accordingly.
On-Page SEO is one of the three core SEO strategies, supporting your technical SEO and off-page SEO. These all work together to help your pages rank highly in search, and it's important to note that these aren't always divided into three clean parts, some of the elements will overlap.
On-Page SEO is called 'on-page' because the tasks and changes that you do to optimise your website will be seen by visitors on your page.
When a search engine crawls your site – one of the things it looks through is your site content. But content elements are only one part of On-Page SEO - it extends to other things like scheme, header tags, image alt tags, site architecture elements, HTML, and metadata.
---
"ExtraDigital's work has helped us attract more customers since the new website was launched we have noticed a dramatic increase in enquiries. I would recommend ExtraDigital to any company that wishes to maximise the marketing power of the internet and attract new customers."

Gideon Hillman,
Hillman Consulting
---
Our On-Page SEO approach can be broken down into 3 main principles:
Content Elements
Content elements refer to any element within your site copy, (or text), and content. The focus here should always be in providing high-quality page content. Our approach always starts with keyword research to ensure your content matches the searcher's intent. Best practices at this level include engaging and relevant visual content, writing for specific buyer personas, incorporating keywords and longtail keywords naturally, optimising for conversions with CTAs, and actively solving your audience's problem.
---
'Page content is your opportunity to communicate value to Google and your site visitors; it's the heart of the on-page SEO process. All other on-page SEO elements stem from high-quality page content, so invest ample resources to develop and optimise it.'

HubSpot
---
HTML Elements
This refers to the elements in your source code such as page titles, headers (H1, H2, H3…), meta descriptions, image alt text, and any other structured markup. HTML is considered technical SEO; however, it crosses over to on-page SEO because by optimising it, it will create a better on-page experience for visitors.
Site Architecture Elements
The elements that make up your website and pages are referred to as site architecture. How you structure your site can help search engines easily crawl the pages and page content. This includes optimising things like your page URLs, page layout and internal linking.
---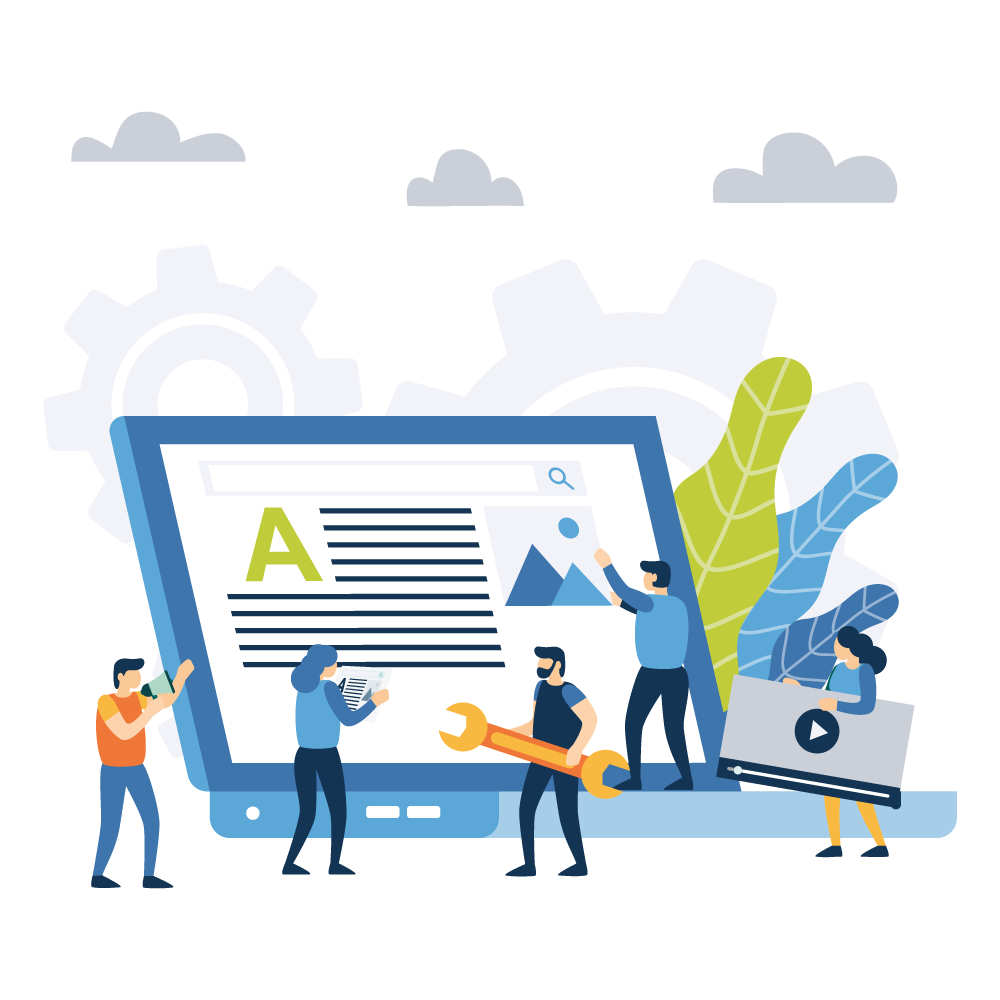 SEO Services from ExtraDigital
As we have mentioned, On-Page SEO is only one of the three core SEO parts of a successful SEO strategy. At ExtraDigital, we take a holistic approach, ensuring that these three work seamlessly together.
Talk to the team today to get all of the working parts in motion.
---
Request a Quote
To discuss your project in further detail, call 01227 68 68 98, or complete the form below.