PPC Kent
Grow Your Kent Business with PPC
If you want to reach more customers exactly when they are searching for your products or services, then you need Pay-per-Click marketing, also known as PPC.
PPC is a form of internet marketing in which advertisers pay a fee each time one of their ads is clicked. Essentially, it's a way of buying visits to your site, rather than attempting to "earn" those visits organically.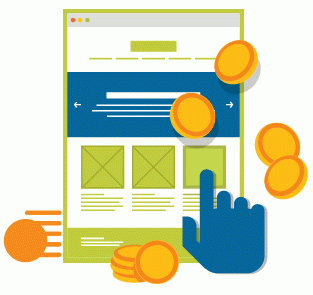 Benefits of PPC for Kent Businesses
Most PPC campaigns are run on Google AdWords as they have an 83% share of the UK search market.
However other search engines both in the UK and overseas offer Pay-per-Click and depending on your target audience these can be effective.
PPC helps you:
Get more website visitors at a reasonable cost
Reach local, national and international customers
Get seen at the right time i.e. when someone is searching for your services or products
Because you only pay when your ad is clicked PPC should be cost effective.
However, to get the best from this type of marketing you needs three things:
Correct set-up
Sensible Budgeting
Regular optimisation

Correct PPC Management
While Pay-per-Click seems simple the wide range of options and campaign types can make it very confusing. Often campaigns can burn through budgets without producing the results you want.
While there are many PPC management tools available, to see the best results you still need a real person with experience to review and action improvements.
Here at ExtraDigital, we have been running PPC marketing for over 10 years and were one of the first agencies to only use Google AdWords certified staff to manage campaigns.

Results Driven PPC for Kent Businesses
What do you want from your PPC?
More leads and more sales with less spend! That's what we do at ExtraDigital.
ExtraDigital will:
Ensure your campaigns are set-up and optimised correctly
Work to reduce costs and increase sales and leads
Keep you up-to-date with changes and advice on the best options
PPC Results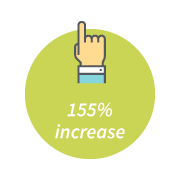 Online shop
revenue increased
by 155.65%
(£11.5k 2014 to £29.5k 2015)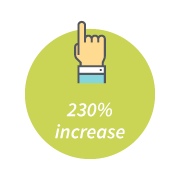 Leads click conversion rate
increased by 230%
from 1.45% in October 2015
to 4.78% in February 2016.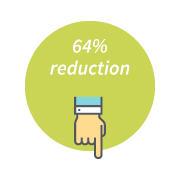 Cost per converted
click down by 64%
from £59.36 in November 2015
to £21.20 in February 2016.
What's Next?
To find out how ExtraDigital PPC services can improve your PPC advertising call us on 01227 68 68 98 or complete our contact form below.
Request a Quote
For prices or more details call 01227 68 68 98 or complete the form below.