Private Jet Charter - Arabic
---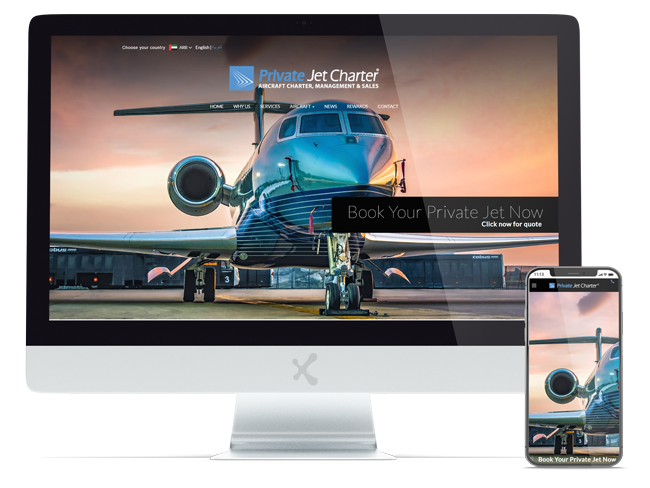 ---
CLIENT: Private Jet Charter - Arabic
SERVICES: Design & Development, Marketing
---
INTRODUCTION
Private Jet Charter is one of the world's leading private jet brokers in the world. Based in the UK, they have offices all over the world, but their main clientele is from the UK and UAE.
DESIGN
ExtraDigital were brought on to improve the design and UX of their current sites. On the Arabic site – we made some initial design changes that added in more CTA's and gave an overall better UX and reflection of the service the company provides.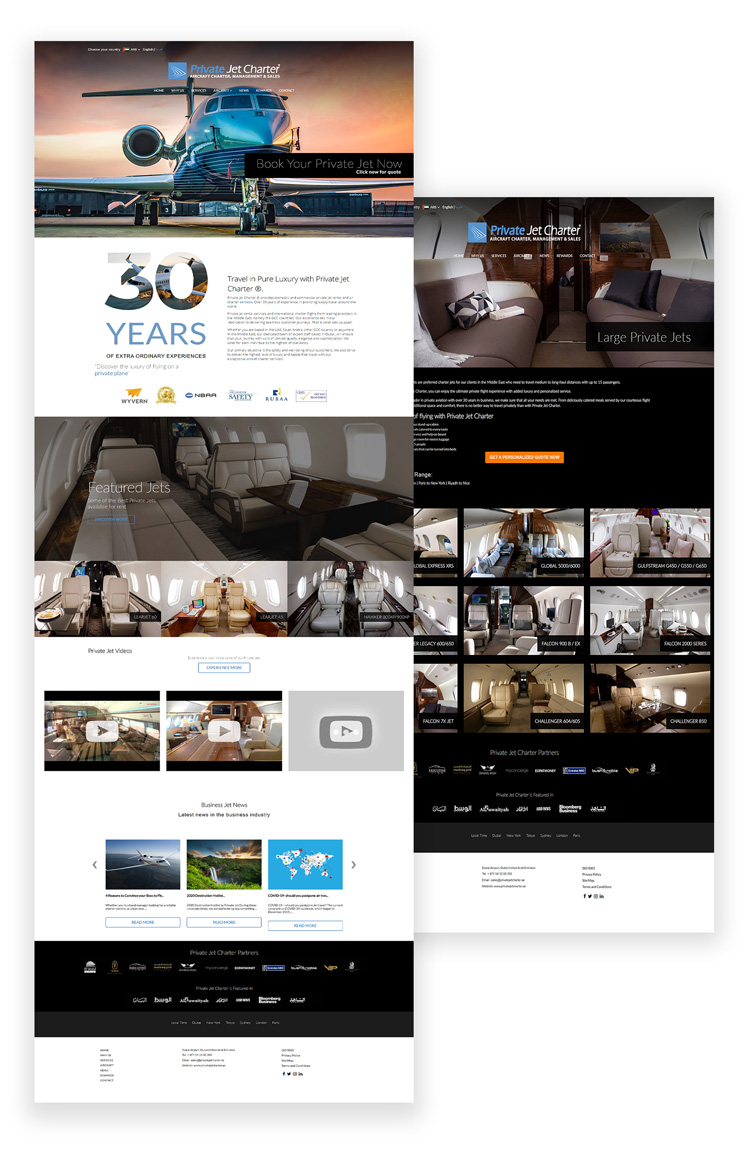 ---
WORDPRESS MULTISITE
To provide a better service to their customers in different parts of the world, they wanted a website that was localised to the browser. As their .com and .ae sites were already on WordPress – we recommended creating the other language sites with WordPress Multisite. WordPress multisite allowed us to keep the same branding across websites, and the new language sites would still have the domain authority from the root domain privatejetcharter.
In addition to the sites above, we also designed & developed language sites in the following languages:
German
Italian
Spanish
French
---
Multilingual Websites from ExtraDigital
ExtraDigital have plenty of multilingual development experience, working in multiple languages over the years and many native speaking in-house staff.
To find out how ExtraDigital can help you call +44(0)1227 68 68 98 or tell us more about your needs below.
---
Request a Quote
To discuss your project in further detail, call 01227 68 68 98, or complete the form below.