Nafsii
---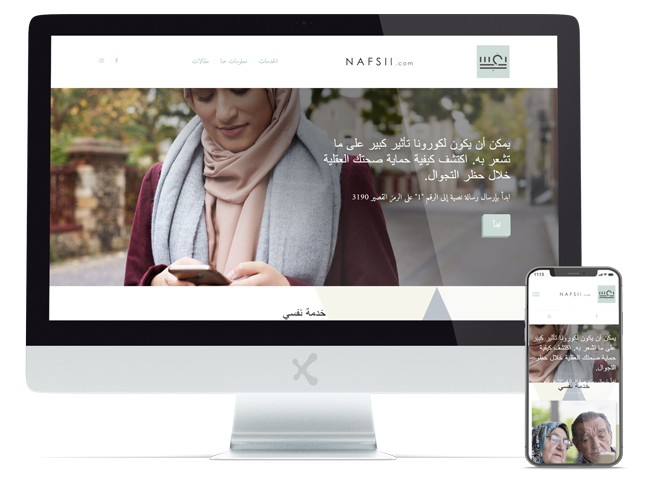 ---
CLIENT: Nafsii
SERVICES: Arabic Design & Development, Marketing
---
INTRODUCTION
Nafsii is an Arabic health care company dedicated to providing mental health support to their Iraqi audience. They are a sister company to Mynurva, a UK based company who works alongside National Health Service and qualified therapists to make health accessible to everyone in the UK.
ExtraDigital have been working with Mynurva since it's birth back in 2017. When they decided to launch their text-based service in Iraq, our multilingual development experience made us the perfect fit. The clients were looking to build a WordPress website that was informative, had a good user experience, and was localised for their Arabic speaking audience in Iraq.
DESIGN
In marketing, there is a term 'content is king'. When designing an Arabic website, this couldn't be more true- you have to consider that Arabic reads right to left. This affects the whole layout and design of the site – you'll need to consider forms, columns, navigation bars, the list goes on. Anything you see on an English site needs to be mirrored.
ExtraDigital created a website that was appropriate for Nafsii's targeted audience. The client provided us with a strict brand guideline. With this guideline in mind, the images, colours, and patterns chosen for the site design were culturally appropriate and mirrored Nafsii's target audience.
The site was also designed to be clean and informative. The information about the services provided by Nafsii and the instructions about how it can be accessed had to be clear and visible. Additionally, with an increasing number of mobile phone users in Arabic countries, we ensure Nafsii site was mobile-friendly.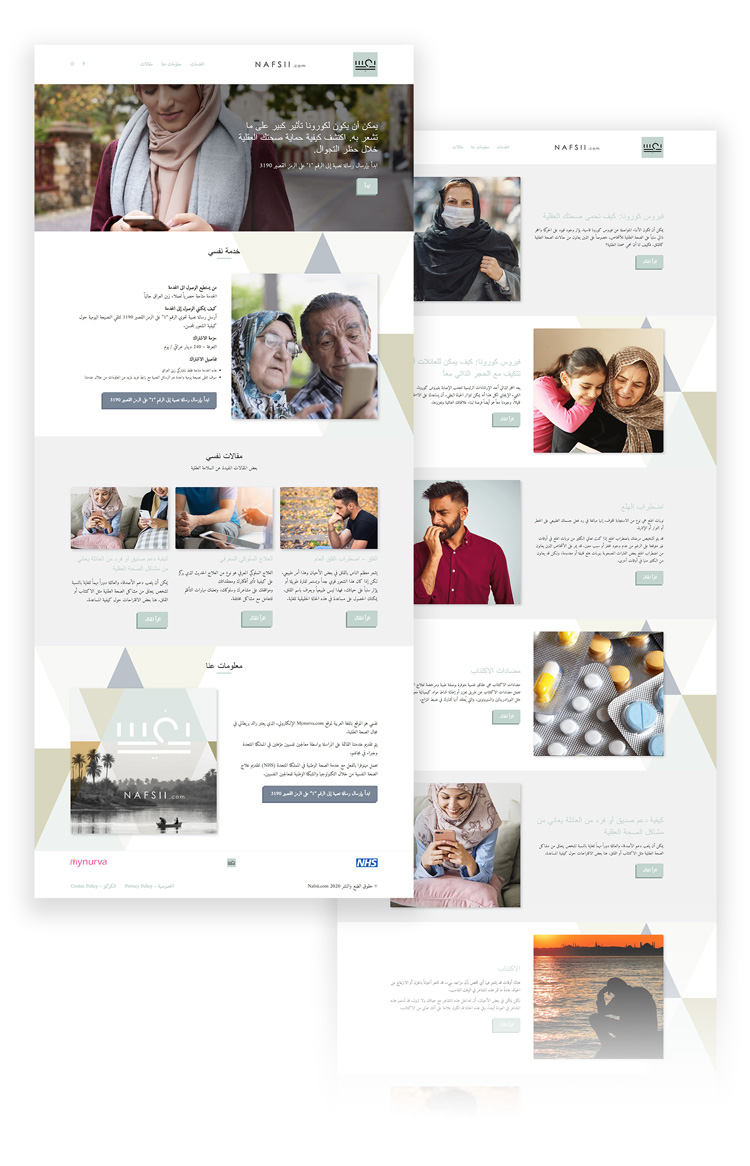 ---
MARKETING
In addition to the website design and development, we provide monthly Arabic social media service for Nafsii to enhance their presence among Arabic speaking counties. This includes:
Creating creative contents and Copywriting services in Arabic
Social Media Advertising (including Facebook and Instagram advertising)
Monitoring and optimising performance
Monthly Reporting
---
EXPERIENCED ARABIC AGENCY
Our team at ExtraDigital has worked with various Arabic companies across different industries. In addition to design and development, we provide wide ranges of Digital Marketing Services in Arabic, including SEO, PPC, and Social Media.
---
Ready to talk to us about how you can improve your company's performance in Arabic countries? Call us on +44(0)1227 68 68 98 or quest a quote by filling out the form below.
---
Request a Quote
To discuss your project in further detail, call 01227 68 68 98, or complete the form below.