MAG
---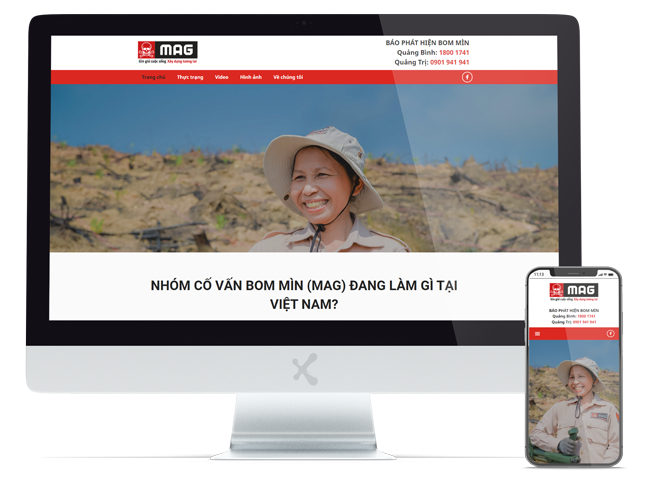 ---
CLIENT: MAG

SERVICES: Multilingual, Design & Development, Marketing
---
INTRODUCTION
The Mines Advisory Group (MAG) is a global humanitarian and advocacy organisation that finds, removes and destroys active landmines, cluster munitions and unexploded bombs from areas affected by conflict and war.
Since 1989, the organisation has helped over 20 million people in 68 countries in order to help societies rebuild their lives and livelihoods. The organisation approached us to build four new WordPress single-page sites targeting Iraq, Lebanon, Vietnam and Somalia.
Targeting the varied territories, it was important to adapt the content to fit the audience changing the images, videos and domains to ensure they were country-specific and relevant – lb for Lebanon, .vn for Vietnam, .so for Somalia and .شبكة (.shabaka) for Iraq – The top-level domain recognised by Arabic speakers.
The client provided the translations for each of the sites and we adapted the relevant site design where necessary to facilitate Arabic copy. The copy moving right to left on the page resulted in us needing to edit the design, including editing the position of the logo, menu and buttons.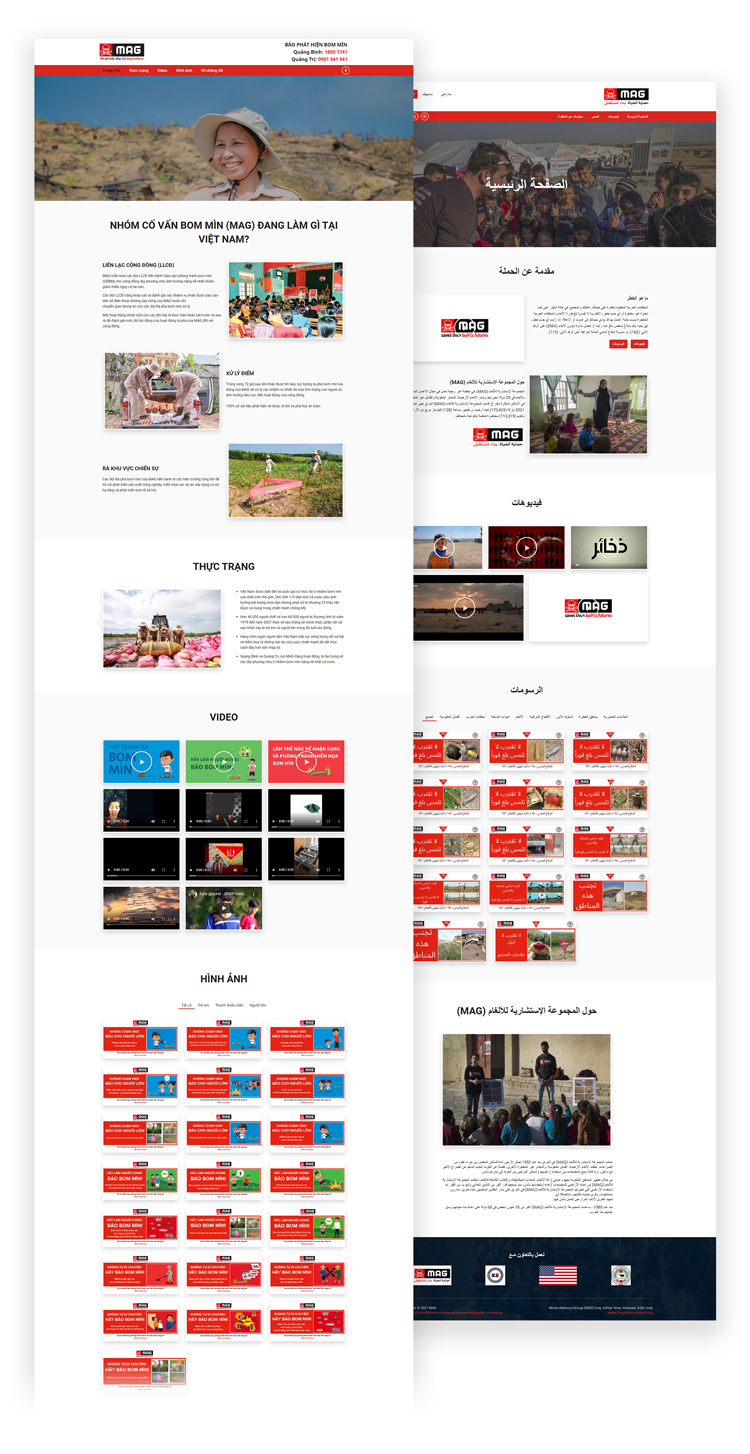 Additional work for the client has included getting Facebook Pixels added to each of the sites for the organisation to run Facebook Campaigns in the future, setting up a Google Analytics account and linking it to each site for monitoring the sites' performance and assisting in linking QR codes to their Somali website.
ExtraDigital have a wealth of experience in building websites for clients covering a range of industries including multilingual and multi-platform sites. For more examples, take a look at our portfolio.
---
To find out how ExtraDigital can help you call +44(0)1227 68 68 98 or tell us more about your needs below.
---
Request a Quote
To discuss your project in further detail, call 01227 68 68 98, or complete the form below.