Farm Marketplace
---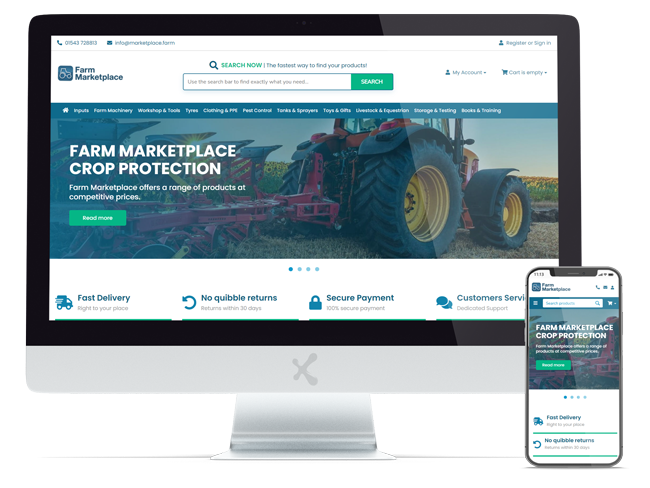 ---
CLIENT: Farm Marketplace
SERVICES: Design & Development, Marketing
---
INTRODUCTION
The Farm Marketplace is a platform specifically for the farming industry where suppliers can freely list their products for farmers to buy from including machinery and everyday supplies. The Farm Marketplace shortens the supply chain and provides a range of choices and competitive prices for customers.
Whilst the client's website was already built on CS-Cart, they were looking to update the site onto a new template successfully. This is where we came in to consult and provide additional support.
CS-CART DESIGN CONSULT & SUPPORT
As experts in CS-Cart, we knew that we would be able to provide the client with highly efficient recommendations and support in the transition of the site to its new template.
As the client had inhouse staff overseeing the transition to the new template, our main focus was to consult in areas where the team needed professional and experienced guidance to ensure it was working successfully.
One such task we helped with was designing the customised drop-down menu to ensure that their customers had filtered access to the products they want to find. We also helped with the design and styling of other page elements on the homepage and other page layouts.
We have expertise in developing and redesigning sites for clients and guided the client through the migration to the new template. In doing so, we were able to ensure that the site went live smoothly.
Equally, through our diligent after checks where we check how it looks on multiple devices, that the different pages are working and functional, and that all links work, we were able to ensure the site was optimised and functional before the project had finished.
The website design which Farm Marketplace had previously been using had modules and addons which prevented automatic updates. The CS-Cart updates are designed to ensure the continued safeguarding of the site against hackers but also to keep it updated in alignment with new technologies and web advancements.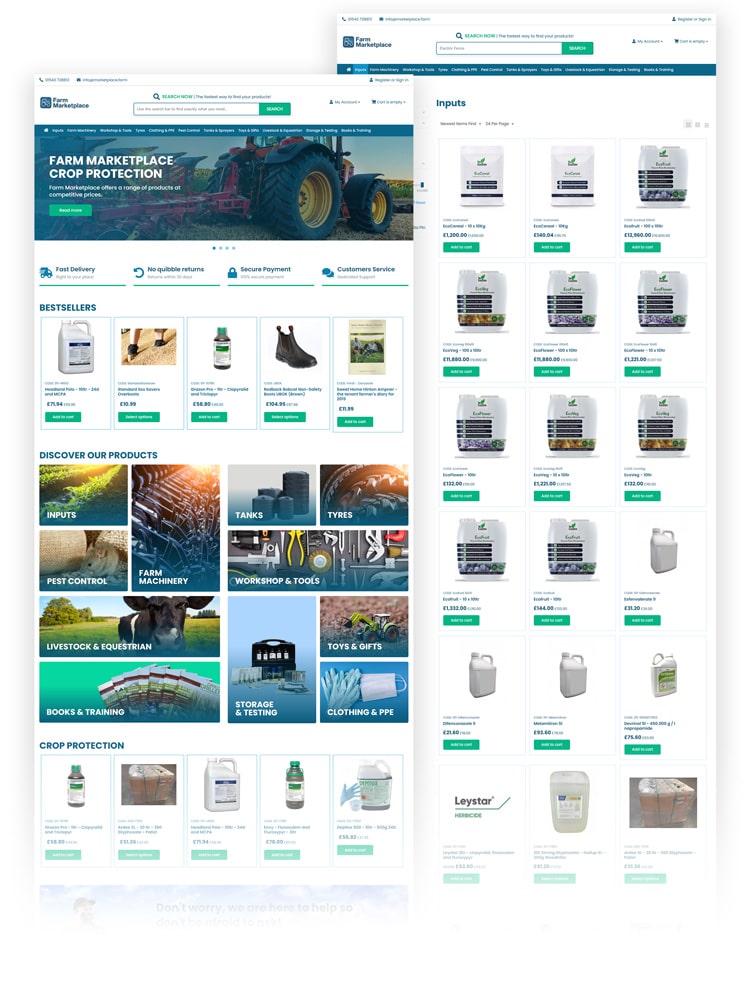 With the new template in place, many of the modules and addons were not necessary, and thus, the site became designed to the specifications which our client wanted most, and the site is safer for end-users by keeping up to date with these updates.
---
We at ExtraDigital are committed to ensuring our excellence in everything we do; we strive to keep up to date with best practices and latest technologies. Our wealth of experience enables us to provide recommendations which are in the best interest of our clients and will provide them with maximum benefits.
To find out how ExtraDigital can help you call +44(0)1227 68 68 98 or tell us more about your needs below.
---
Request a Quote
To discuss your project in further detail, call 01227 68 68 98, or complete the form below.