Counter Editions - Magento 1 to Magento 2 Migration
---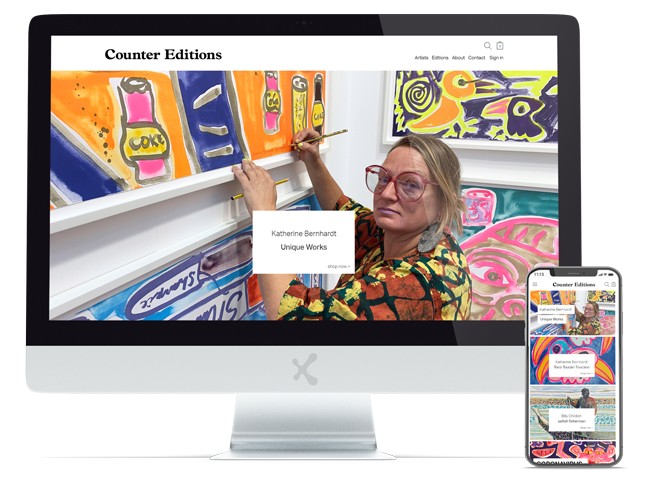 ---
CLIENT: Counter Editions
SERVICES: Magento 2 Design & Development
---
INTRODUCTION
Margate based Counter Editions commissions and produces prints and multiples by leading international contemporary artists. They are the leading website for buying contemporary art in the UK and EU.
MAGENTO 1 TO MAGENTO 2 MIGRATION
The client needed to migrate their eCommerce site when Magneto 1 reached its end date. The new site was going to be on Magento 2. ExtraDigital were to copy the design of the original site exactly, adding in additional functionality, and creating a US and EU storefront.
The design was a huge part of this project. We had to be exact and extremely detailed.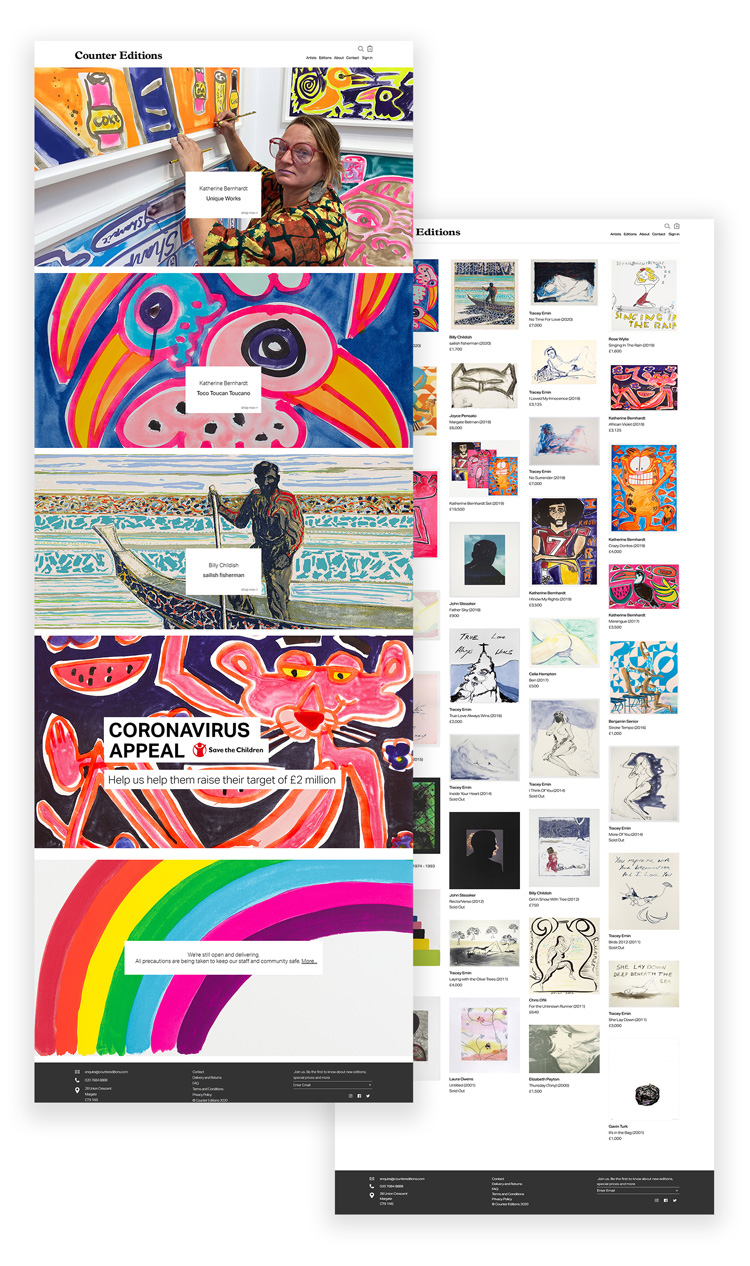 ExtraDigital created four new custom modules:
Module 1- Dynamic Pricing
The client required a custom module that allowed prices to change based on the quantity that was left. We created a custom module that gave the ability to set prices per products based on stock levels for multiple currencies.
Module 2 – Custom Photo Gallery Product
We created a separate image gallery on product pages – as seen here under the descriptions of each product. This custom gallery allows them to show the production process of each product – more than you would get from typical eCommerce platforms where you only have the product image galleries.
Module 3 – FileMaker API
FileMaker is the inventory system that the client uses; we needed to allow the new website to be able to send and receive data from it. There are no modules that allow you to do this, so it was done using a custom API (application programming interface) integration.
Module 4 - Quote
The last custom module to be built was to allow admin to place an order and then send to the customer for them to make payment.
The site is GDPR compliant, responsive, mobile-friendly and SSL registered. Both US and EU storefronts displaying to the correct countries, sales have gone through, and the correct workflows have been triggered.
---
ExtraDigital are experienced with Magento design and development. If you have a Magento site that needs a re-fresh or special support, get in touch with us today. We are always up to a challenge that requires out-of-the-box thinking!
---
To find out how ExtraDigital can help you call +44(0)1227 68 68 98 or tell us more about your needs below.
---
Request a Quote
To discuss your project in further detail, call 01227 68 68 98, or complete the form below.