British Museum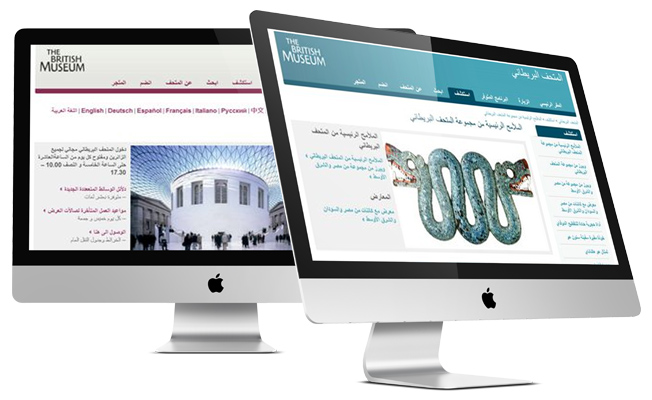 ---
CLIENT: The British Museum
SERVICES: Arabic websites
---
Arabic Website Development
Arabic version of the website for the British Museum
ExtraDigital produced the Arabic website for the British Museum with over 100 pages in Arabic, based on a range of different page templates.
Initial Website Design
We were first asked to produce the arabic website in 2010 as the content management system used for other languages would not cope with the arabic language.
The website was colour coded by section and this was replicated in the arabic version. Much of the design layout was reversed to cater for the right to left language. Some styling needed changing to cope with arabic words and lettering which tends to be longer than English words. The Arabic typesetting is a different shape from English. Words are usually longer and the lines smaller, so we increase the font size to make it legible.
Challenges
The British Museum website uses a specialist vocabulary, with historical and archaeological language being needed on the exhibit pages. Egyptian Arabic language is preferred as this is more commonly used amongst archaeologists.
This was a large project with over 100 pages created in a variety of different templates. Not all pages from the English site were used, so menus needed adapting to suit the arabic site.
Further work - website redesign
In 2012 the British Museum updated their website design, so ExtraDigital upgraded the arabic version to match, developing new templates and applying these to existing pages as well as updating the content on some pages.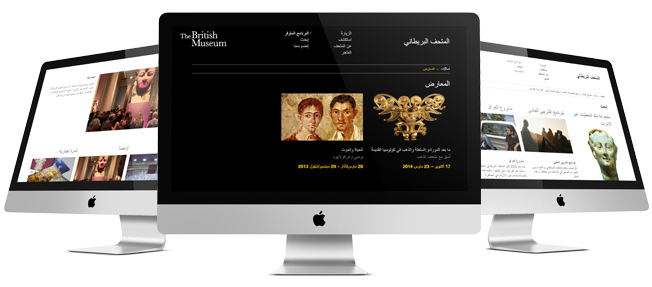 ---
If you feel you could be getting more from your PPC Campaigns or are looking to venture into Paid Advertising for the first time, give us a call on +44(0)1227 68 68 98. Alternatively, tell us a little more about your requirements below.
---
Request a Quote
To discuss your project in further detail, call 01227 68 68 98, or complete the form below.