Brian House - Design Tool
---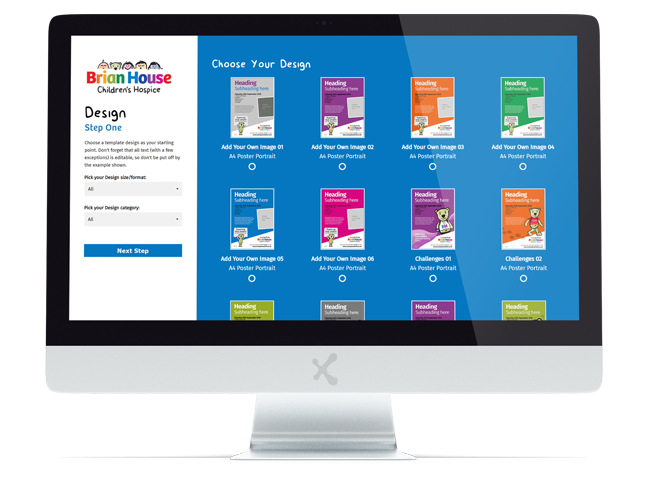 ---
CLIENT: Brian House - Design Tool
SERVICES: Design & Development
---
INTRODUCTION
Brian House provides respite, palliative and end of life care for children and young people with life-limiting conditions. They required a poster tool on their site for users to design and create their flyers and posters without the high charge of graphic designers.
Working closely with the hospice's design department, we developed and designed the elements which were needed for the design tool to function whilst also conforming to their marketing and branding.
POSTER DESIGN TOOL
The tool features three core steps:
Choosing the design
Editing and personalising the design to match users' needs
Enter your email and receive a PDF of your poster
For additional functionality, we incorporated the ability to upload custom images. Whilst not always necessary for a poster tool, this customisable feature will allow users to create bespoke fundraising posters enhancing the appeal to donators and the public.
As all fundraising has different needs, this tool allows for customising the prints for the different needs that the user may need. This includes adapting the page size and design category to fit the needs; once chosen, you can even amend the font and colour for appropriateness and engaging the audiences' attention.
Poster design tools are an excellent feature for charity, non-profit, medical centres and the NHS if you're looking to promote individuals to do fundraising. It can save companies money and time whilst providing the public with easy ways to fundraise and support using the company's brand.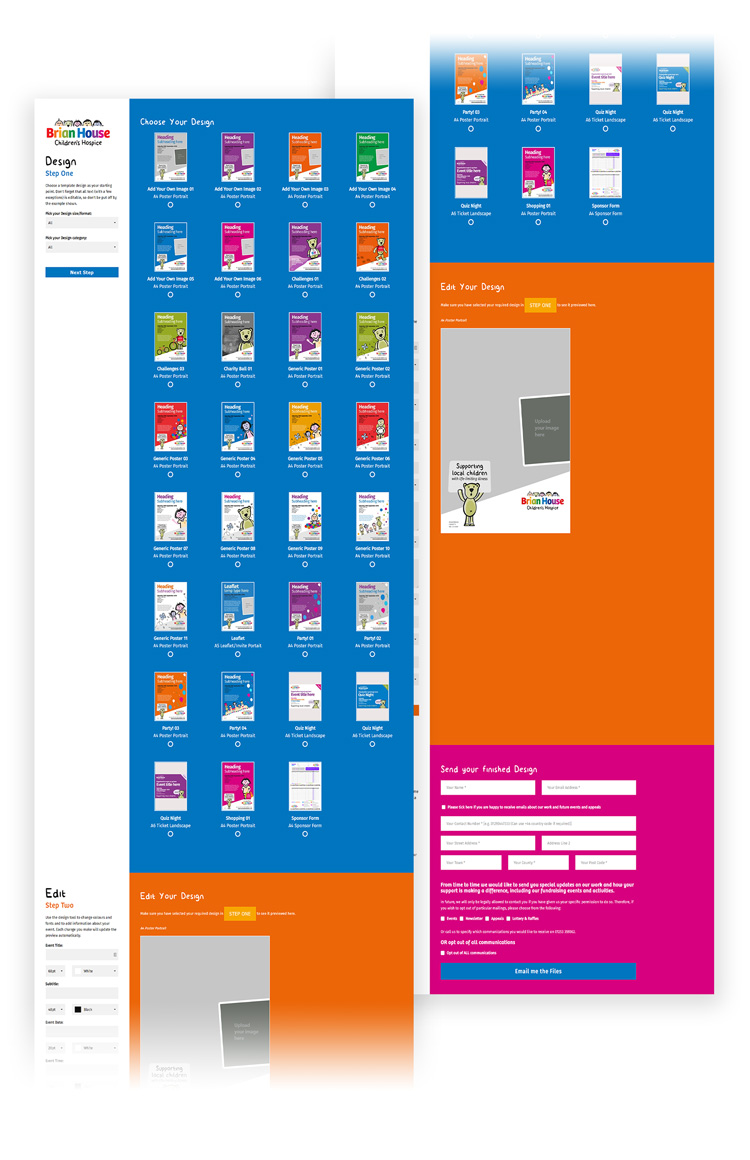 ---
To find out how ExtraDigital can help you call +44(0)1227 68 68 98 or tell us more about your needs below.
---
Request a Quote
To discuss your project in further detail, call 01227 68 68 98, or complete the form below.