Bouverie House Business Centre
---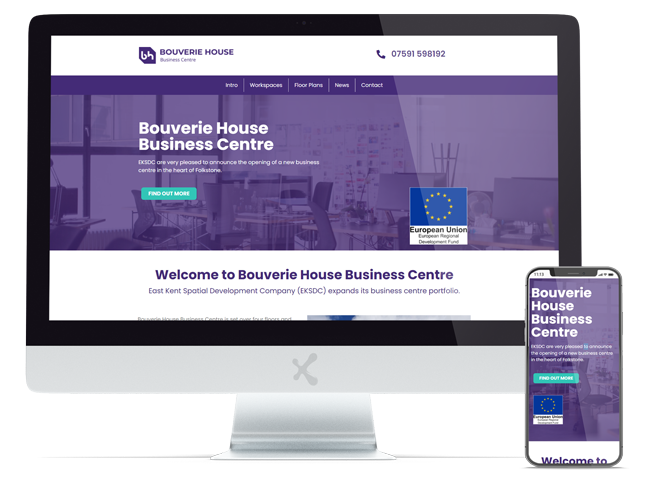 ---
CLIENT: EKSDC
SERVICES: Multilingual, Design & Development, Marketing
---
INTRODUCTION
East Kent Spatial Development Company (EKSDC) is a local authority-controlled regeneration company that provides high-quality yet affordable offices and business space.
With already existing centres in Whitstable and Canterbury, EKSDC is expanding their business portfolio to Folkestone and needed a freshly designed website with logo branding for the centre.
With a history of creating and designing various website formats, ExtraDigital were asked to design and build a single page website for the new office development, Bouverie House.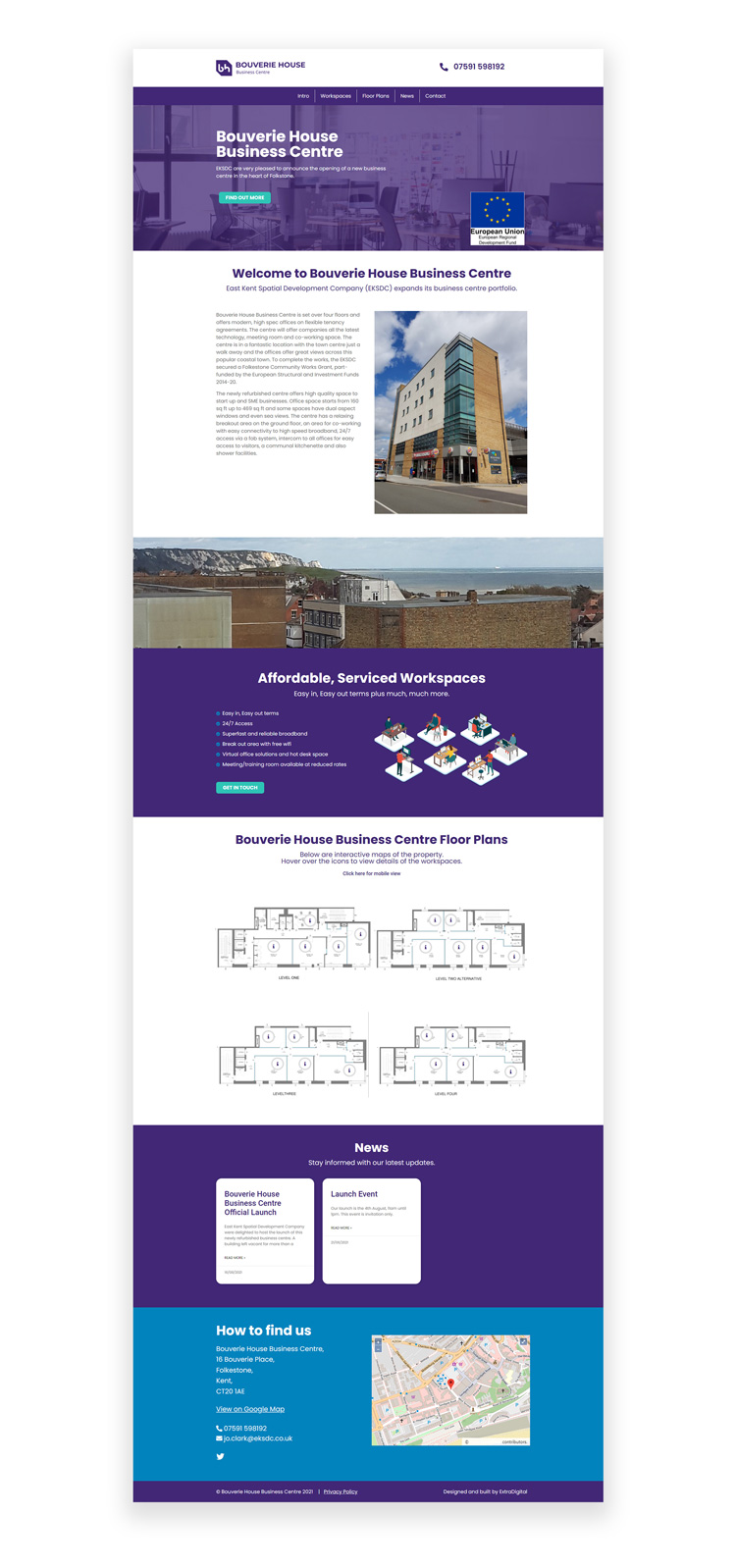 Through consultation with the client, we designed their website to be accessible for users whilst also being easily edited and manageable. For this reason, the site was built on WordPress as it is an easy-to-use CMS with plenty of functionality.
Their main request was for us to implement an interactive floor plan whereby users can view pricing and other information regarding the offices.
Whilst difficult to implement with their budget, we managed to create a cost-effective solution that serves the intended purpose that the client could easily edit. Other than this, we had a lot of free reign in the design and build of the site and, once complete, populated it with their content and images.
To ensure brand consistency, we incorporated the logo's colour scheme we created for Bouverie House into the site's design. This broke up the content sections for a one-page site, making it easily digestible and aesthetically pleasing.
One page websites are great for businesses not looking to change their content frequently, over the years we've built a variety of single page websites for businesses across multiple industries. For more information, take a look at our portfolio.
---
To find out how ExtraDigital can help you call +44(0)1227 68 68 98 or tell us more about your needs below.
---
Request a Quote
To discuss your project in further detail, call 01227 68 68 98, or complete the form below.