Bexley IASS
---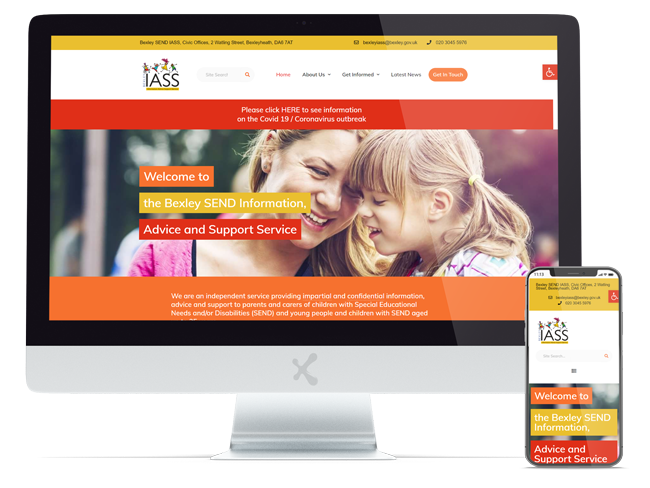 ---
CLIENT: Bexley IASS
SERVICES: WordPress Design & Development
---
INTRODUCTION
The Bexley Information Advice Support Service (IASS) provides clear, fair and honest information to the parents and carers of young children and adults with special educational needs and/or disabilities.
The service needed a fresh website redesign which would engage members of the public whilst being easy to navigate and edit.
DESIGN & DEVELOPMENT
We recommended designing and building the new site on WordPress as these websites are easily edited, search engine friendly and can have additional plugins installed to enhance its functionality.
We designed the homepage and inner pages, including 'about us', 'latest news' and 'contact us' with the client's desire of the website being easily accessible for users. Equally, the design allows for the client to be able to update the site with their own generated content.
Once the client had agreed with the content for the pages, and they were designed, we built the website for mobile access first and slowly scaled it up to suit other devices including laptop and desktop.
Once designed, we optimised the site to help and ease the service's marketing set up. In this, we optimised it with a friendly URL, strong meta description and a Google sitemap. This ensured that once the site went live, crawl bots would be able to index the content and rank the site on Google's SERP.
Once the site had been fully developed, we did our pre-launch test ensuring it was functional with the pages linked and working, analytics were coming through from user performance, and the site is looking good across all devices.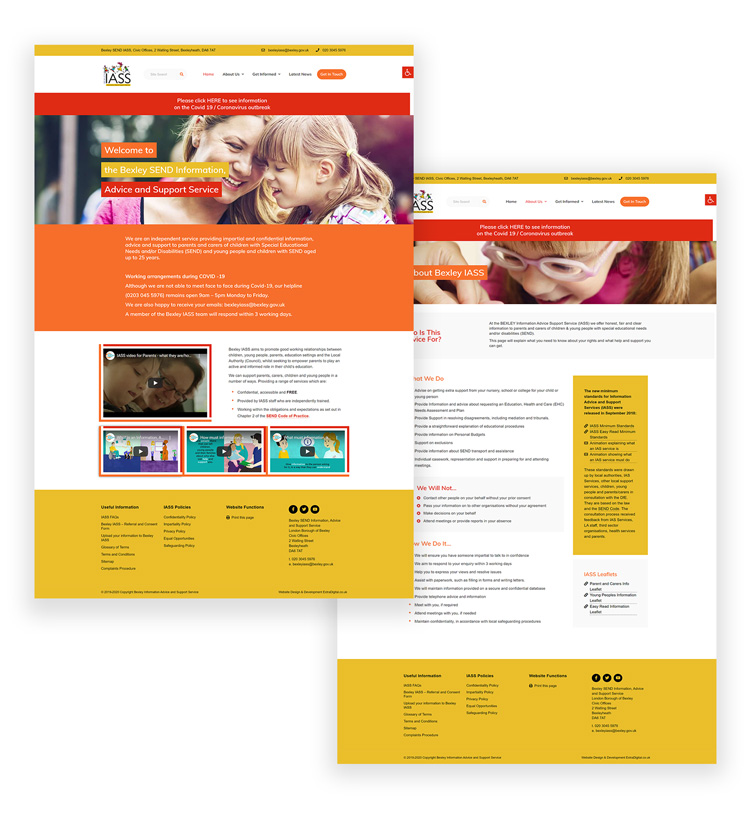 ---
To find out how ExtraDigital can help you call +44(0)1227 68 68 98 or tell us more about your needs below.
---
Request a Quote
To discuss your project in further detail, call 01227 68 68 98, or complete the form below.