Avlaki - Superb Organic Olive Oils
---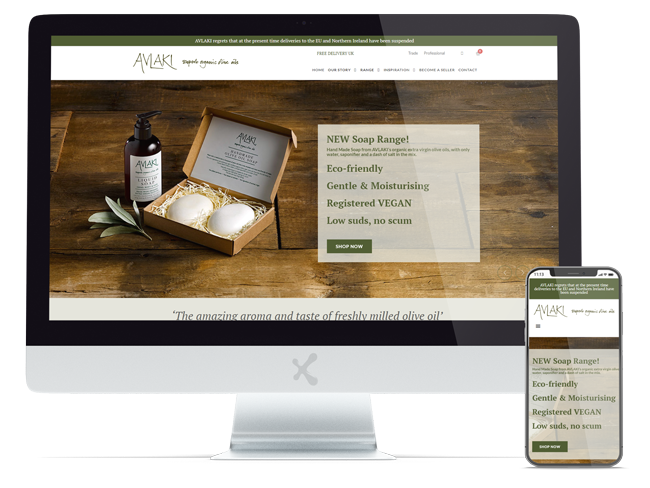 ---
CLIENT: Avlaki - Superb Organic Olive Oils
SERVICES: Multilingual, Design & Development, Marketing
---
INTRODUCTION
Avlaki have been with ExtraDigital for some time now as marketing clients, and when they began to expand their product offering, they approached us to make additional changes to their site to accommodate the increase in available products.
Avlaki began their journey producing organic olive oils and as demand grew, so did their product range and the company created a range of premium-quality olive oil soap. When looking to market this on the website, a few changes were needed to ensure a positive reception of the products.
This included:
A Redesign of the homepage to promote both product offerings
New product pages
A new about soaps pages
New images for the gallery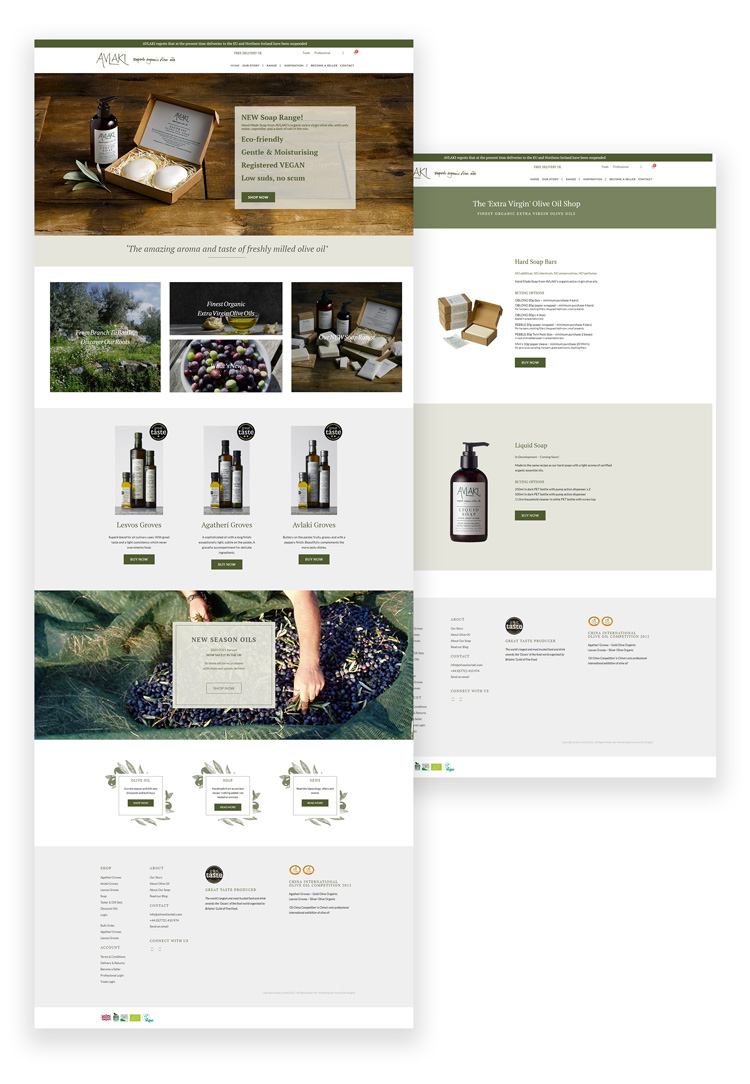 The homepage redesign included incorporating a sliding banner to showcase both oil and soap offerings. We also added blocks on the homepage to promote the products throughout, which required a whole new design as it didn't fit with the current theme.
These changes have enabled both products to be displayed throughout the site without compromising the branding or resulting in the client needing exhaustive development and design work.
If you're looking to expand your product offering on your site, our portfolio shows our dynamic history of helping companies perfect their online presence. Alternatively, you can get in touch today.
---
To find out how ExtraDigital can help you call +44(0)1227 68 68 98 or tell us more about your needs below.
---
Request a Quote
To discuss your project in further detail, call 01227 68 68 98, or complete the form below.