Agilier
---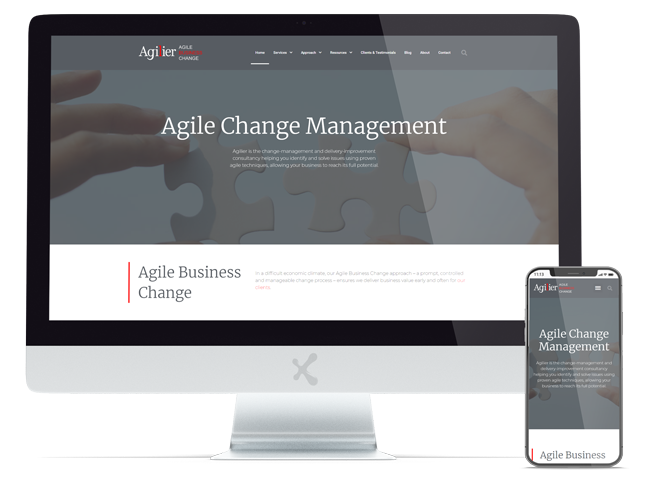 ---
CLIENT: Agilier
SERVICES: WordPress Design & Development, Marketing
---
INTRODUCTION
Agilier is a specialist consultancy for organisation development and business change. The company has over twenty years of experience providing change management and delivery improvement solution for businesses using proven agile techniques.
The company wanted to upgrade their site agilier.com to a WordPress site as this is an easy to use platform which allows the users to make changes and add additional functionality.
WEBSITE DESIGN & BUILD
Back in 2009, ExtraDigital delivered a bespoke website for Agilier tailored around their client's requirements. This included making improvements to the brand's logo quality, implementing a contact form using PHP coding and designing branded images to be used within the website.
We also ensured that the site was compatible with all browsers, including Safari, Chrome, Firefox, and Opera. Other works included:
404 checks
HTML and CSS validation
Checking the colours theme of the site using Visicheck which ensured that the site was accessible for those who are colour blind.
Adding header on all site pages
Adding copyright notices correctly
Error checks (JavaScript, links and accessibility)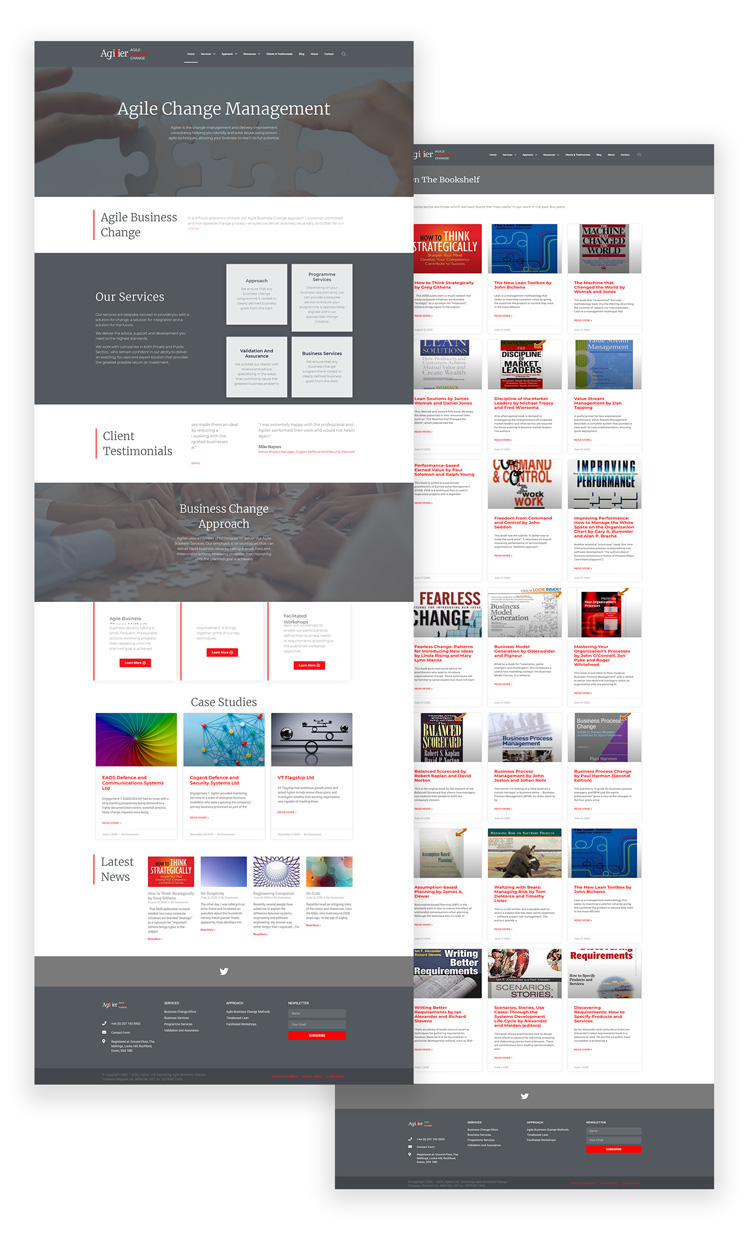 ---
WORDPRESS
Fast forward to 2020; the client wanted to migrate their site from their previous CMS to WordPress as this allows the client to easily manage, add or make changes, and implement further functionality. The company wanted to reskin their site so that the layout and the visual appearance of the site were relevant and matched their branding. This gave ExtraDigital an opportunity to enhance the sites user experience by addressing poor functionality and optimising the site's navigation by adding internal links to relevant sections.
ExtraDigital provided a well optimised, SEO friendly WordPress website for Agilier. Parts of this work involved the migration of their existing content from their previous CMS to WordPress, implementing the contact form, social media integration which involved adding a LinkedIn button, and mobile browser and desktop validations.
Learn more about our WordPress Design and Development service.
---
To find out how ExtraDigital can help you call +44(0)1227 68 68 98 or tell us more about your needs below.
---
Request a Quote
To discuss your project in further detail, call 01227 68 68 98, or complete the form below.