Magento Merlin Integration
Looking for Magento - Merlin integration?
ExtraDigital have successfully integrated Merlin and Magento for both stock control and order management for websites such as Multifixbury.

Merlin is a well-established stock control system with the ability to set extensive pricing rules for different trade accounts. Merlin also allows for ordering and deals with stock control and despatch and is used for stores with many hundreds or thousands of products. We can integrate these two systems using the Merlin API.
An example of Magento-Merlin integration would be automatically syncing the stock information in Merlin with the Magento products database. For orders, new orders are sent back to Merlin, and the order status on Magento regularly updated so customers can log in and see this.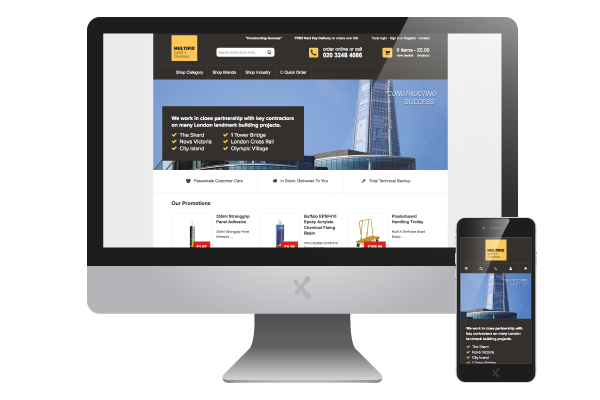 One of the integrations with Merlin was for a company called Mulifixbury, and the challenge was dealing with many different sets of custom pricing for different trade accounts. This required products to show custom prices when customers were logged in. Also included was the integration of the customer group and account information.
Benefits of a Merlin Integrated Website
Merlin integrated websites help productivity by streamlining your data and giving increased insight into your business.
Some of the benefits of Magento Merlin Integrated Websites are:
Variable Stock Pricing
Custom Pricing for Specific Customers
Bundle Pricing
Integrated Contact Lists
Cart Abandonment Emails
Bespoke Design
Real-time Stock Updates
Syncing of Orders and Customers
ExtraDigital have many years of experience working with Magento websites and integrating them with CRMs, stock management and databases including Merlin.
Case Study: Multifix - MultifixBury
ExtraDigital worked with Multifix, a leading supplier of fixings and fasteners who have a successful offline wholesale, retail business operation. Multifix wanted to grow their business further with a Magento Website Integrated with their Merlin Database System.
They required a website that caters to both B2B and B2C Consumers. The site required integration and syncing with existing customer accounts alongside their custom pricing input within the Merlin Database. Further, they also wished for new customers to be able to apply for a trade account through the website.
The B2B customers were required to log in to view their custom pricing, and if B2C consumers abandoned their cart, they wanted to send out an automated cart abandoned emails to retarget these consumers.
ExtraDigital also helped Multifix with a full rebrand and new custom design.
View Multifix project overview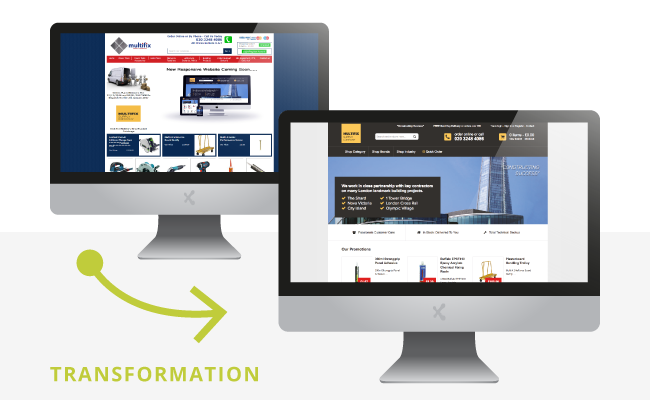 ---
Find Out More - Magento Integrations
To find out more about Merlin integrated websites, call us today on 01227 68 68 98 or tell us more about your plans below.
Request a Quote
For prices or more details call 01227 68 68 98 or complete the form below.